Eyevis is currently in the German equivalent of 'Chapter 11' and told us that that it had hoped to finalise a sale to a new owner in time for the show, but this had not been possible. However, staff are optimistic that the deal will be done in days, rather than weeks. It would seem from things we heard at the show that the buyer is a big LED company and Leyard and Absen were both mentioned to us as possible buyers at the event (although not by Eyevis).
Products at the show included a transparent OLED. Eyevis had previously sold the Samsung transparent OLEDs and had been disappointed that the panels were discontinued. The panels expected for the end of the year will be from LG Display. The company was showing the eyeCollab system which includes a full PC and software and was assembled from components from Germany (Holzmediam Fohhn and SmartPeform) and Eyevis told us that it was, more or less, "a Schwabisch" project.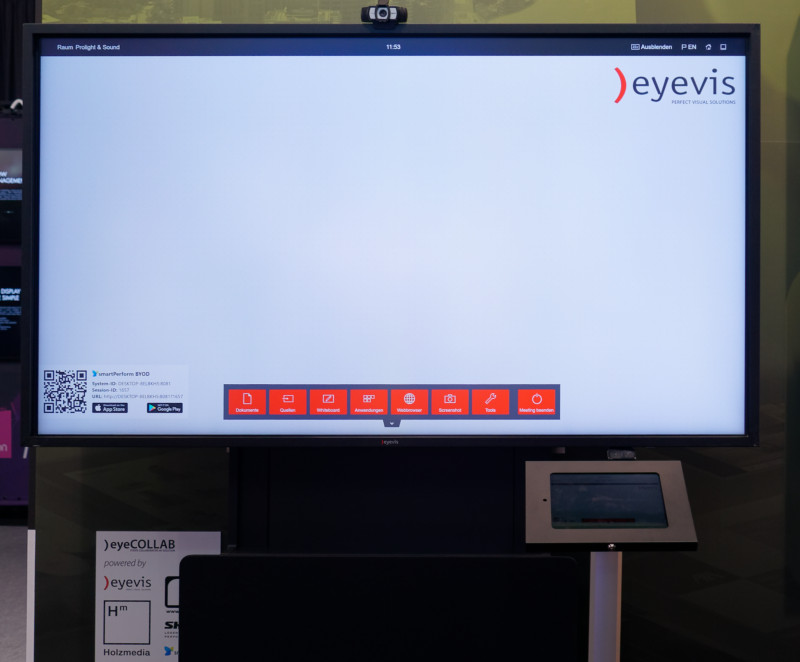 The Eyevis collaboration display was developed with other German companies. Image:Meko
The company also had its mirror display, which the company told us is not based on the Samsung mirror, but was developed with a local supplier of the mirror component and which means that it is available in a number of different configurations which are, to some degree, customisable. Eyevis was also showing its touch table technology.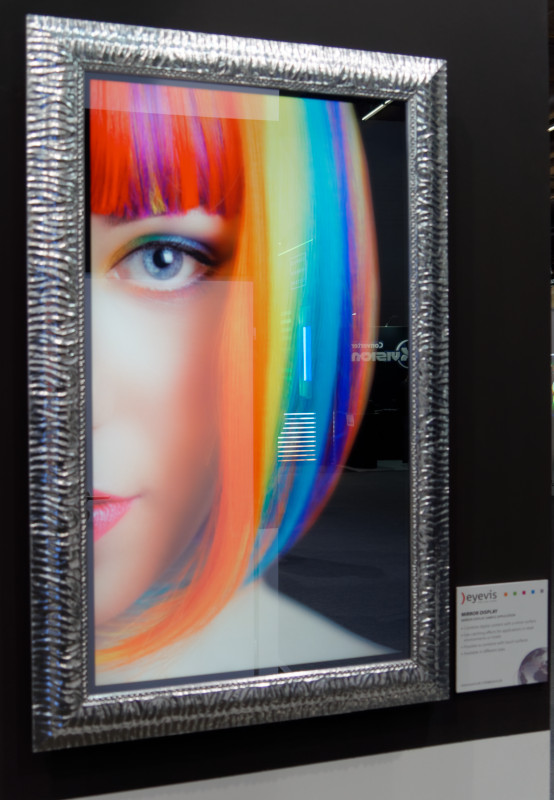 The Eyevis mirror display had good colour as far as we could tell. Image:Meko