TCL CSOT is providing Samsung with display technology for its large format TV screen. Samsung's Neo QLED 8K TV QNC990 Series comes in 75 and 85 inches, but it is the 98-inch QNC990 TV with 8K resolution that gets TCL CSOT's advanced technology.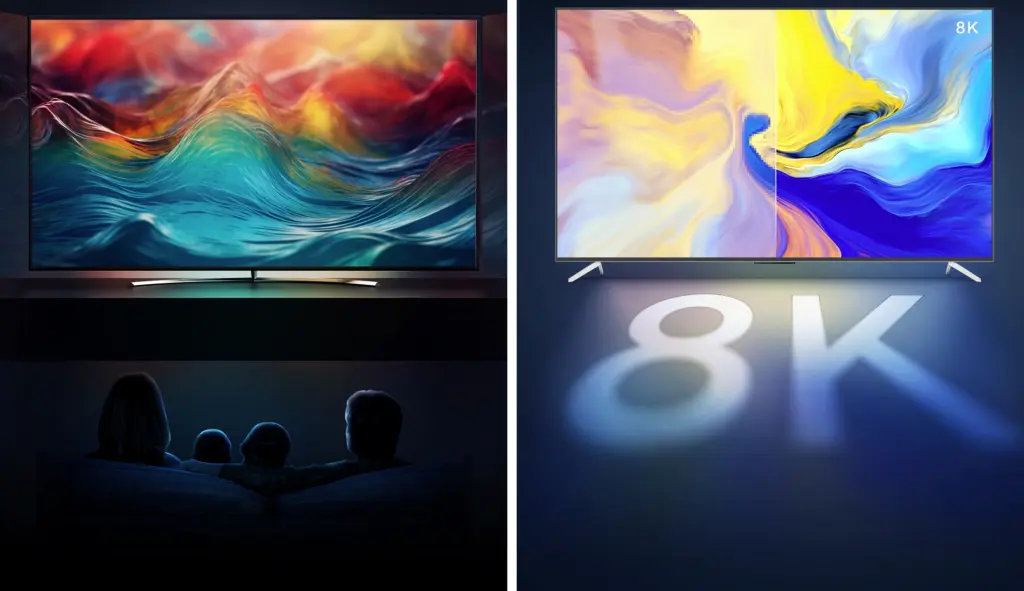 The new 8K TV benefits from TCL CSOT's HVA technology in combination with Samsung's own quantum dot MiniLED technology giving the 98-inch QNC990 TV an optimal 8-domain multiplex design, with great viewing angles and a more immersive feel. There's also an emphasis on the low reflection, soft light screen technology as eye-safe features have become a standard check-off item for most modern displays. TCL CSOT claims its production lines enable efficient manufacturing of 98-inch LCD panels, giving them a competitive advantage over 100-inch panels, which can only be produced by the G8.6 generation line. TCL CSOT's 98-inch 4K panel products have already gained widespread adoption by renowned brands such as Samsung, Sony, TCL, Xiaomi, Changhong, and Haier.
HVA technology, also known as PSVA (polymer stabilized vertical alignment) technology, was independently developed by TCL CSOT, with the "H" derived from the initials of CSOT (Huaxing in Chinese pinyin). The technology involves adding a small amount of polymer monomers to the liquid crystal molecules, which results in liquid crystal polarization under the action of an applied voltage. This creates a pre-tilt angle on the surface of the aligned polyimide (PI) layer, and the polymer monomers react to the UV light, forming a polymer deposit on the PI surface, fixing the pre-tilt angle of the liquid crystal. The technology achieves improved display infrastructure and performance compared to traditional VA technology, offering benefits like higher brightness, higher contrast, faster response, and simplified manufacturing processes. TCL CSOT has been able to leverage the technology to create an impressive list of firsts, most commonly in gaming displays where the performance of the displays were sorely tested.
| Product | Features |
| --- | --- |
| 49″ Gaming Display | – R800 ultra-bending ratio, 32:9 ultra-wide ratio, 5000+ ultra-high partition |
| | – 240Hz high refresh rate, HDR1400, FreeSync, 3-Side Bezel Less, 5K high resolution |
| | – 5,000+ backlight zones with nearly 50,000 LED beads for superior brightness and contrast |
| | – Ultra-thin design of 12.5mm for a fashionable and high-end appearance |
| 32″ Gaming Display | – 4K resolution for extremely high-definition and detailed pictures |
| | – 240Hz refresh rate with variable refresh rate support for smooth gaming experience |
| | – 1ms response time for minimal motion blur and trailing effects |
| 34″ WQHD Gaming Display | – R1500 curved gaming Mini LED display for an immersive gaming experience |
| | – High partition, high resolution, and high refresh rate |
| | – 3-Side Bezel Less design for an open and immersive visual effect |
| 98″ 4K 240Hz 1G1D Display | – Ultra-large 98-inch 1G1D architecture with minimalist design |
| | – 240Hz refresh rate and super-high contrast for a theater-like experience |
| | – sAGLR polarizer for anti-glare and low reflection, providing eye-friendly viewing |
| 98″ 8K 120Hz GOA Display | – Ultra-high resolution with 8K picture quality |
| | – True 120Hz refresh rate and VRR support for smooth visuals |
| | – Bezel Less design for boundless viewing experience |
| 21.5″ HVA In-cell Touchscreen | – Capacitive sensors integrated into the TFT backplane for a lighter body |
| | – High precision VA touch screen with no additional touch modules needed |
| | – Cost-effective design suitable for various sizes of VA LCD |