Loewe, which recently celebrated turning 100 years, has a new flagship OLED TV, the Loewe bild i.77 dr+. With a 77-inch (196 cm) screen diagonal, this is the company's top-of-the-line model. The addition of the 77-inch model further expands the product line, which already includes sizes ranging from 48 to 65 inches.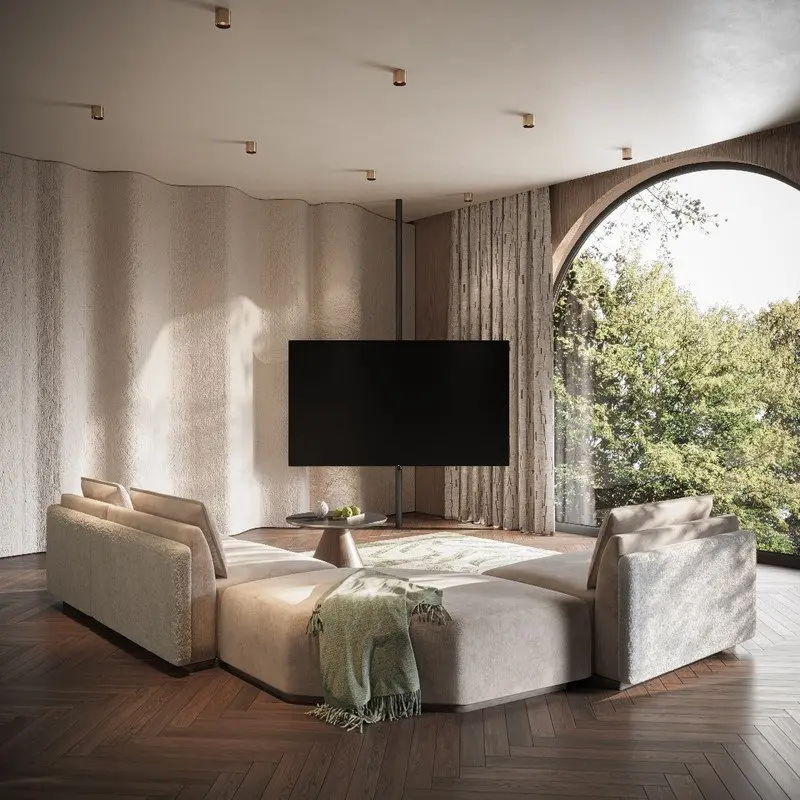 The key highlight of the Loewe bild i.77 dr+ is its latest Ultra HD OLED panel with HLG, HDR 10, and Dolby Vision support. The TV is factory calibrated, ensuring the best picture quality the company can provide right out of the box. Underneath its sleek exterior, the Loewe bild i.77 dr+ boasts the Loewe chassis SL7 and runs on the latest operating system, Loewe os7.4. Loewe claims that its TVs have superior performance and that they are ready for use just four seconds after being switched on. The Loewe bild i.77 dr+ comes pre-installed with an extensive selection of native apps, such as Apple TV+, YouTube, Netflix, and Disney+. With the Loewe home screen, users can browse through a vast array of content and entertainment options.
The Loewe bild i.77 dr+ features a lacquered and fabric-covered back panel with hidden cable routing. The thoughtful attention to detail is further exemplified by a magnetic cover that conceals connection options and cables, maintaining the TV's elegant appearance. Loewe provides flexible installation solutions, including wall mounts and floor stands, allowing users to seamlessly integrate the TV into their preferred home cinema setup.
The Loewe bild i.77 dr+ will be available for purchase from authorized retailers starting in June 2023. The recommended retail price for this flagship model, including the wall mount universal, is set at 5,999 euro ($6,719).