Vizio us having its 2nd Annual Vizio Developer Conference, themed Innovate: Beyond the Stream. It's a free in-person summit that will highlight the latest advances in the company's OS, Viziogram, the company's photo and video sharing feature, as well as opportunities with Vizio's payment and subscription management service, Vizio Account. The conference will showcase exciting developments in casual gaming and new features available on Vizio Mobile.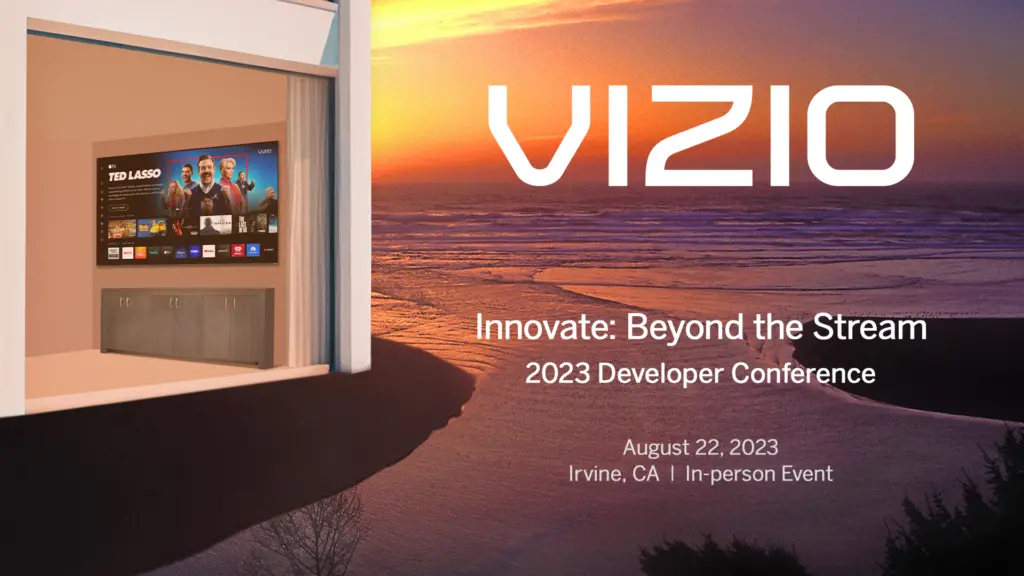 Innovate: Beyond the Stream will take place on August 22nd in Irvine, California. Attendees will have the opportunity to attend breakout sessions and gain valuable insights on app design for discoverability, integrating monetization options, creating consumer-centric experiences, and best practices for connected TV (CTV) app development.
The event will feature a keynote address from Vizio leadership, immersive workshop sessions, and discussions led by Vizio's product, engineering, and technical account management teams. A roundtable discussion will include executives from companies like Accedo, Ottera, Sling, and Warner Bros. Discovery, who will share their experiences and explore the transformation happening in the streaming industry and advancements made in collaboration with Vizio.