TVLogic's LU310R is their top of the line 31" 4K grading monitor. Like the Flanders offering (Flanders Shows HDR Monitors), this monitor uses the Panasonic dual-panel approach with 2048 LEDs and a dimmable backlight. It is rated for 2000 cd/m² peak luminance, but Flanders was operating at 3000 cd/m². The 1000 cd/m² approach taken by Eizo yields a better black level.
It is fully featured with one HDMI 2.0 input, four 12G-SDI inputs, two 12G-SDI outputs and two 3G-SDI outputs. Lots of image monitoring tools are available as well. Color gamut coverage is 100% of DCI-P3. The monitor has the ability to use a 3D LUT for more precise color reproduction. Calibration software is included but must be run from a PC, with support for multiple probes. It is not expected until December with an MSRP of $43K.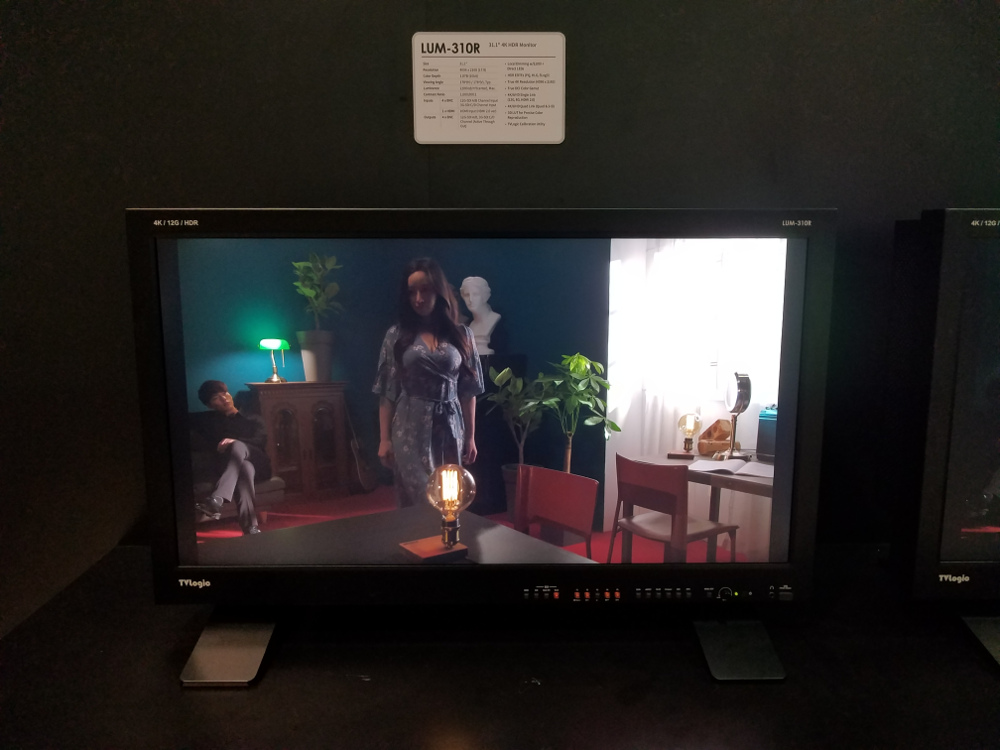 The step down LUM 313G and 318G offer 350 and 850 cd/m² respectively using a standard panel and backlight with white LEDs. Contrast is 1500:1 so HDR features are emulated, which means the monitors will tone map and gamut map any pixel outside of the capabilities of the display. The 313G and 318G are available for $12K and $16K respectively.
The LEM-550R is a 55" OLED intended as a client monitor. With UHD resolution and the same connection package as the LUM series, it supports HLG, PQ and Slog3 encoded HDR content. Brightness is specified at 750 cd/m² and contrast at 140,000:1. Color gamut is not specified but it should be close to P3. This should ship in June for $17K.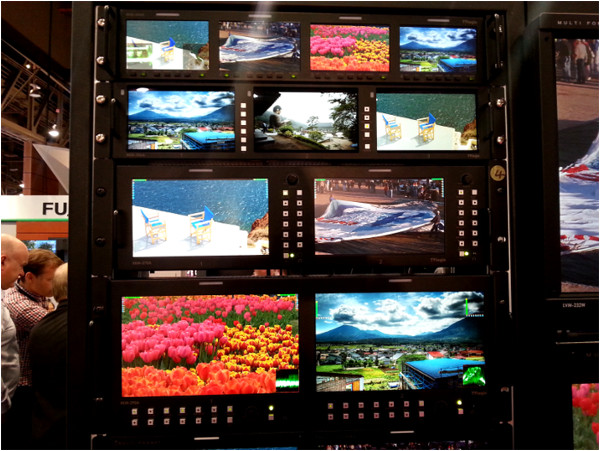 TVLogic also offers the LUM-171-S FHD resolution monitor in a 17" size that can also do HDR emulation for $4K. – CC