There were no new products in the Sharp booth but they were highlighting professional products and applications. In 8K for example, digital signage was being showcased as a 4 x 4 video wall using 70" FullHD resolution LCD panels.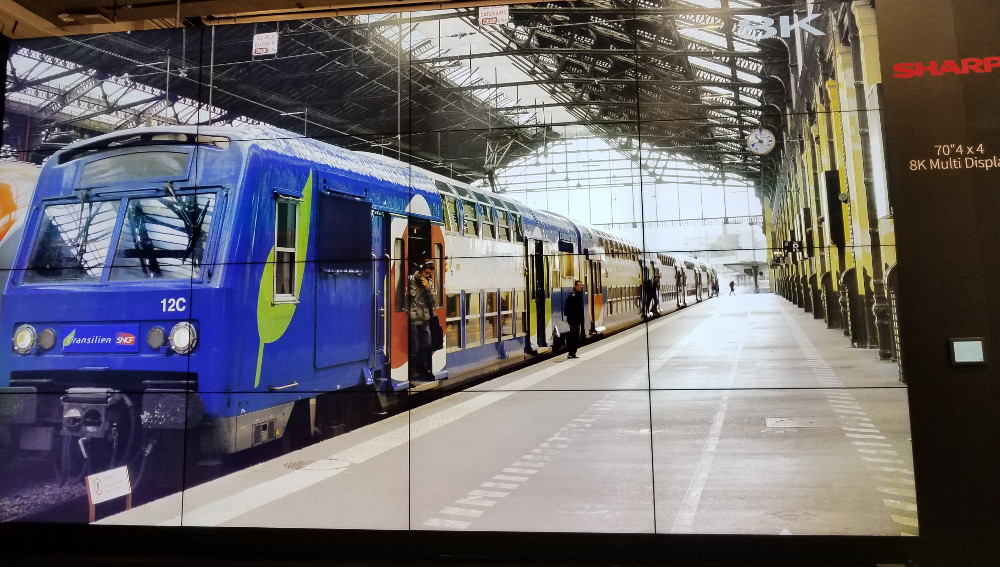 Sharp showed their new 8K camera that can record at 60 fps in 4:2:2 using a Grass Valley HQX codec (we also heard it can do 120fps but were unclear if this is accurate) It uses solid state drives to record and can capture about 10 minutes of video per TB of storage. It was first shown at CES where they said it would cost about $90K. There is no model number yet but it is expected to ship in Q3'18. It supports HLG capture and has its own log gamma OETF as well. Dynamic range is 12 f-stops with output over four 12G-SDI cables.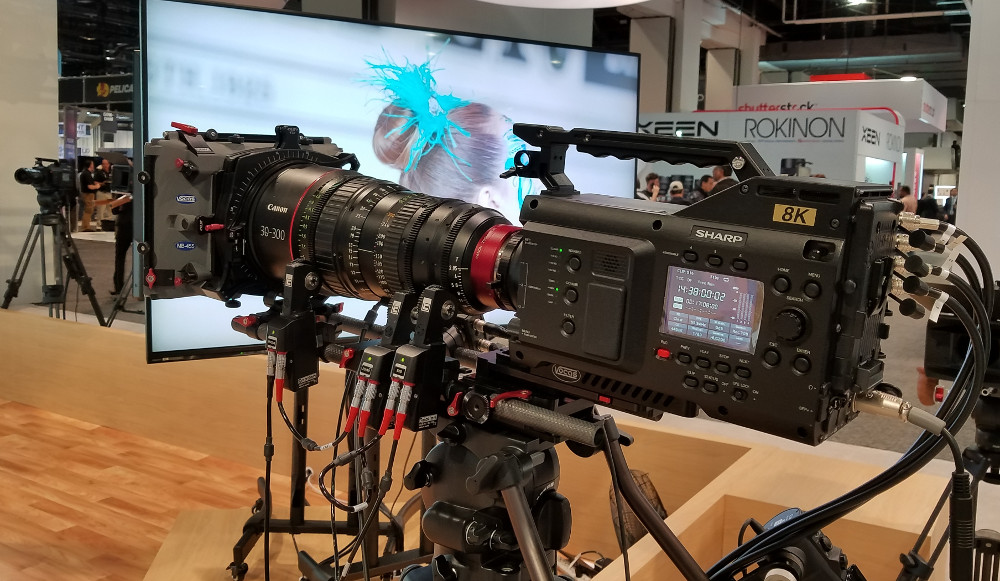 The company showed multiple examples of where their 70" 8K TV can be useful. This included for museums to display fine artwork in high detail and medical for endoscopic images (there are 8K endoscopes, apparently). They see the ability to do remote consults over emerging 5G networks as a big opportunity for 8K. Transmission over IP was also being shown.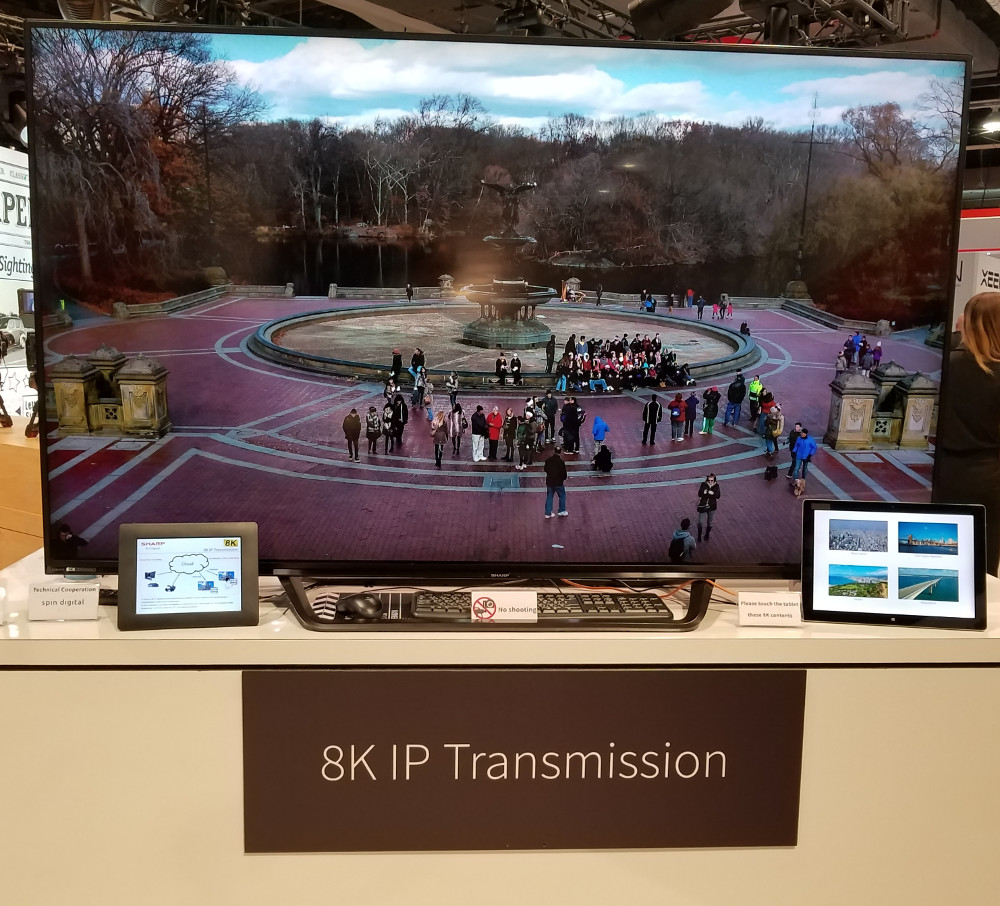 The 70" 8K TV is on sale now in Japan for ¥100 million ($933,000). In Q2'18 it will go on sale in China and Europe. Plans for a US launch are not decided yet. The Sharp brand is tied up with the Hisense license deal, so it seems likely that the TV will be offered under the InFocus brand name. A new TV group has been formed and is working on its plans now. A price under $13K is expected.
A 120 Hz version of the 8K TV is planned for 2019 and a 27" or 32" monitor is being specified soon, as well. At CES 2018, Sharp showed a 27" version with 18 x 16 zones, up to 2000 cd/m² of peak luminance and a pixel density of 326 ppi. Sharp was asking for feedback on the best size to suit various professional market needs in post production, photo editing and more.
Finally, Sharp showed a signage solution that used eight 104"panels and had a 22:9 aspect ratio.