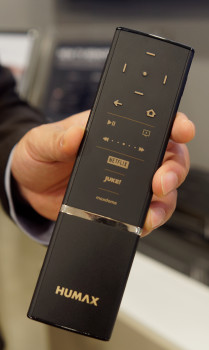 Humax was showing its full range of STBs. It has a new remote control that uses force-based touch to make navigation better and will be introduced in 2017. As well as better remote controls, the company has improved what it calls its 'far-field' voice assistant which uses the SoundHound technology. Unlike Ruwido (Ruwido Looks to Improve Audio Search), which prefers to have a discrete switch to enable sound capture, the Humax system is more like the Amazon Alexa and monitors continually, and uses a voice command to become 'active'.
The company had a 4K HDR prototype box that supports VP9 and HEVC at 2160 P60. The box has HDR to SDR conversion as well as a multi view feature that can show four simultaneous FullHD images (a feature that MStar was highlighting (IBC 2016 Round Up). Humax also had a very small Android-based box that supports UltraHD. On the front of the booth was the box that the company makes for Sky Deutschland and which can play back UltraHD content.
Humax showed us, also its range of companion boxes which will be available later in 2016 and allow content on the main box to be watched remotely, when the boxes are on a home network.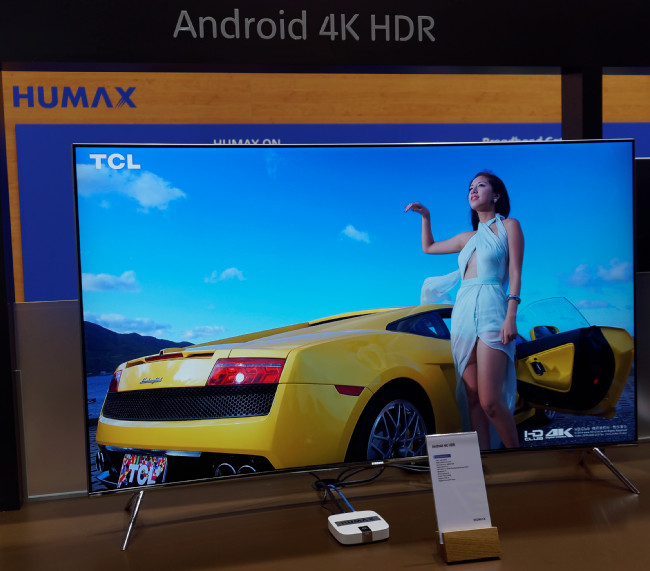 Humax showed this Android 4K Box with HDR. Image:Meko