Vixs has scaled back its presence as the company has tightened its belt in the light of its financial status. At IBC, it talked about the FTA dongle that it told us about at CES earlier this year, which can receive terrestrial content and allows cord cutters or 'cord nevers' to access local live TV alongside OTT and VOD content. Vixs told us that "terrestrial will never go away in the US because of the need to broadcast emergency information". In the longer term, the cost of the dongle might get down to below $50, but it's likely to enter the market at less than $100.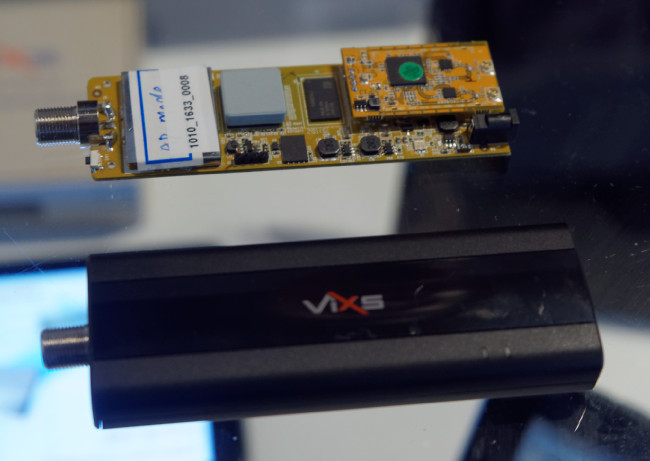 The Vixs FTA Dongle will probably hit the market at just under $100. Image:Meko
Vixs also told us that it is doing well with its playback box for HDR, which can support 12 bit content, so all the demos using 12 bit at IBC were based on the Vixs technology. The company also told us that it is much more efficient than other processors, with a power budget target of 3.5- 4 W and also does a better job of HDR conversion because of the extra bit depth. The box now runs Android 6 rather than Linux.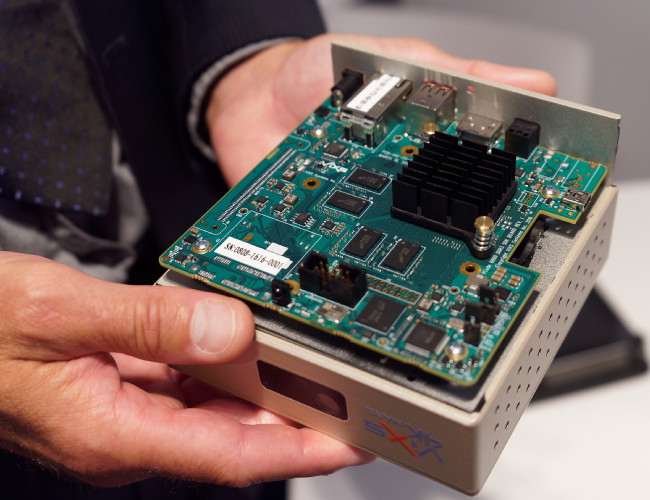 Vixs has the only 12 bit box. Image:Meko
As we reported at CES, Vixs hit something of a gap in its finances. However, Perry Chappell told us that the recent investments by Vecima Networks and Suncore Voltaics will allow the company to ride out that gap and is line with what the company was looking for to get to sustainable revenues.