The DVB steering board has finalised the DVB UHD-1 specification, which is now considered complete and supports HDR, UltraHD resolution, wide colour gamut and HFR. There are also amendments to the ETSI TS 103 285 which is the DVB MPEG-DASH Profile for Transport of DVB Services over IP Based Networks and features added include the provision of live text messages and slideshows for use with Hybrid Digital Radio; support for linking interactive applications to broadcast services delivered by DVB-DASH; HDR; HFR; and NGA.
There are also amendments to the ETSI EN 300 743 standard for DVB Subtitling Systems. The latest revision introduces technical extensions specifically for progressive-scan subtitle object coding and the capability to provide the subtitle CLUT (Colour Look-Up Table) for colour systems other than ITU-R BT.601. The new progressive-scan subtitle object coding allows subtitles to be converted from suitably coded PNG files. The bitmap-based subtitle specification is complemented by TTML-based subtitle specification, draft EN 303 560, which was approved by the SB in July 2017.
Analyst Comment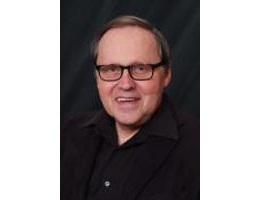 David Wood at IBC. Image:MekoDVB is still stuck in wrangling over the adoption of HDR in UltraHD Phase 2 which extends the UltraHD standard from Phase 1 which adopted just the spatial resolution change to 3840 x 2160. Phase 2 adds HDR, HFR and WCG support as well as next generation audio. The controversy is how you implement HDR, in particular. Obviously, HLG and PQ will be included, but there are arguments about whether the Technicolor/Philips proposal is included or Dolby Vision. HDR10+ is another option. On the one hand, the DVB likes simplicity, but also wants to support different requirements and there are real choices to be made. One topic of discussion is whether it is appropriate to support 'private' metadata schemes. David Wood of the DVB (pictured) said that there is acceptance that there should be an inclusion of dynamic metadata, even though many broadcasters see it as a step too far.
The DVB workplan (which can be downloaded from the DVB) sets out that the commercial requirements for dynamic metadata by the end of May 2018, with a final approval of the technical specification by November 2018.