We met with the Blu-Ray Disk Association on the Philips booth in the well-equipped Philips press area.
The Association is doing well with player sales growing well – it claims that they are up 133% up on last year and with the number of titles doubling since IFA last year. Over 300,000 players have been sold in 2017 and the group is optimistic about the prospects for growth.
The UltraHD Blu-Ray software market is expected to grow strongly. Source:BDA
There are now around 150 titles in the UltraHD category, but that is expected to rise to as many as 300 by Christmas, so there is something of a wave of titles coming. The sales of titles are also said to be up by a factor of eight over 2016 and recently Disney finally joined in the UltraHD move. Pirates of the Caribbean 5 will be available from Disney on October 3rd and will support HDR10 and Dolby Atmos.
The Association has a new website to develop awareness for the UltraHD format.
One of the factors that the BDA is looking at is that the average speed of bandwidth is still low with the US averaging 16.8Mbps, while UHD generally is expected to need 25 Mbps (Netflix recommended). UltraHD Blu-ray can achieve bitrates of 80Mbps or more to deliver high quality video.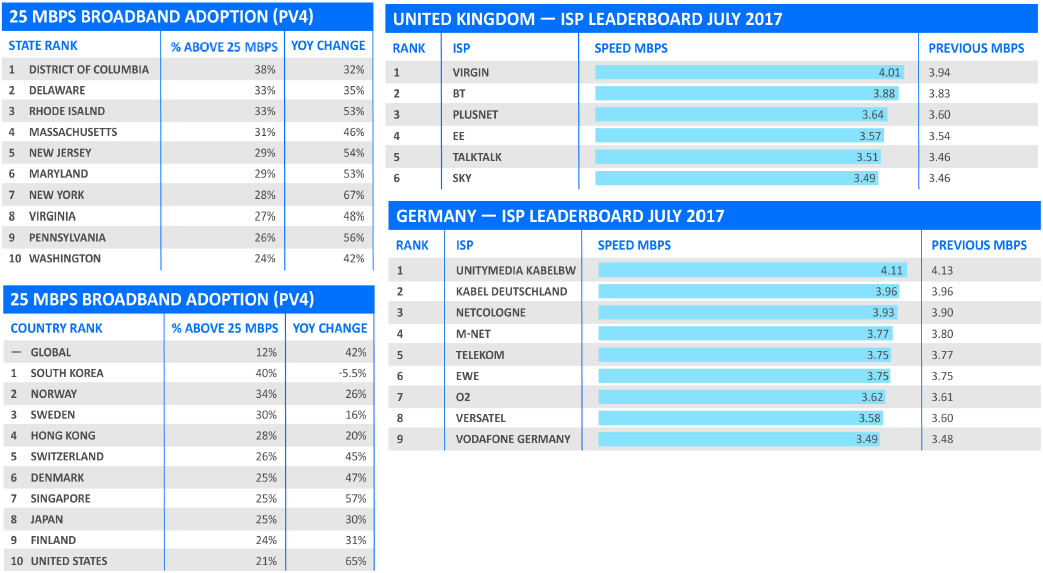 Analyst Comment
One of the key questions to us was the support of HDR, of course. At the moment, the HDR10 specification is supported as a mandatory format for players, with Dolby Vision and Technicolor/Philips as optional formats. We asked about HDR10+ and, of course, the Association cannot be sure what the members will decide, but the general view is that HDR10+ is likely to be available as an optional format. Given that studios have to create metadata if they are producing a Dolby Vision version of their content, they do not expect to have a problem in producing the metadata for HDR10+ without the need for an extra grading process.
We also briefly discussed HLG. There would be no problem in adopting HLG as an optional format, but given that, by definition, Blu-ray is pre-rendered and graded, there is little or no advantage. However, for completeness, it might happen, although given that HDR10 is mandatory, content providers would have more compatible players by supporting that format.
There are still plenty of people that like the idea of owning content, but millenials are very comfortable with streaming, so it is likely that Blu-ray may reduce over the long term. However the quality is good and, personally, I use my UHD Blu-ray player to access Netflix as its the most convenient way to do it. (BR)