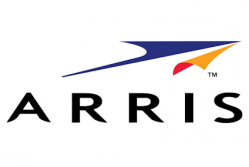 Arris International plc announced three set-top boxes providing the TiVo user experience, that support the NCTC VU-IT! Program, which is focused on enabling independent operators to deliver integrated OTT services alongside standard cable programming. The boxes, which also support the MoCA 2.0 coax content distribution system are:
MG2 Cable Media Gateway – an HDR-ready six-tuner video gateway with a 1TB hard drive and UltraHD support, enabling future TiVo application enhancements as well as the ability to view live and DVR content on mobile devices and client devices like the Mi4 and Qi3 (below)
Mi4 IP Client – an in-home UltraHD and HDR-ready multi-room (MR) DVR client to the Arris MG2 and MG1 video gateway, enabling existing subscribers to upgrade to a UHD experience.
Qi3 Cable Set-Top Client – is intended to be a cost-effective subscriber entry point for the TiVo experience. The Qi3 can operate as a stand-alone HD set-top using DTA security or as a MR-DVR client to the in-home video gateway like the MG2 and MG1. It is also one of the first devices to achieve CAL certification for DTA security designed to deliver a seamless user experience.