In case you missed it among all the recent iPhone and Apple Watch announcement hype this week, Apple's tvOS12 upgrade is official with a formal announcement of its ship date of Sept 17th, 2018. This is the v.12 upgrade to tvOS that includes some nifty face and touch ID (zero ID) sign in features that work with its latest devices, and detects the presence of bona fide viewers.

On the content side, the technology supports Dolby Vision high dynamic range (HDR) streaming along with 4K resolution. And that begs the question, is this the time to finally upgrade to the stunning image quality of 4K now with HDR?
Truth be told there's lots to like about HDR in 4K and the "eye candy" images these displays can produce. For Apple's part, they have gone beyond the HDR10 standard, and contracted with Dolby (last year) to provide the Dolby Vision version of HDR. Dolby Vision offers dynamic metadata (changing brightness levels on a scene-by-scene basis) rather than simply sticking with a static brightness level set for the entire content stream found in the HDR10 standard. And now audio is also improved with the tvOS12 upgrade to support Dolby's Atmos surround sound technology that also uses metadata to create a spatial audio description map of where to place sound, with support for up to 128 tracks.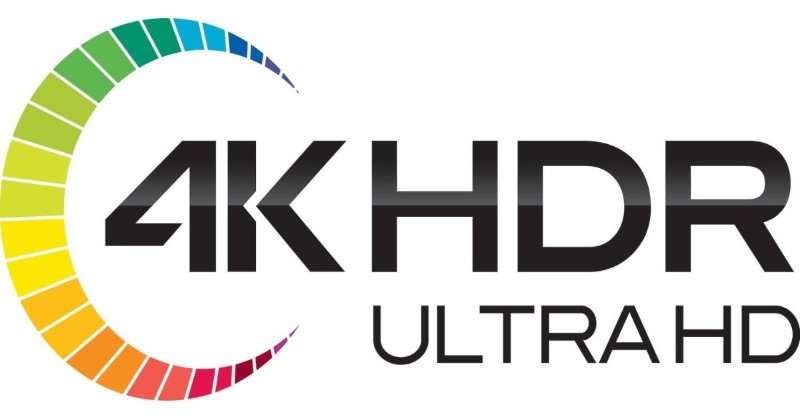 It is important to note, 4K content can also support two other types of high dynamic range, HLG (hybrid log gamma) and HDR10+ both looking to match the scene-by-scene brightness level upgrade offered by Dolby Vision. Look for HDR10+ in OTA broadcast versions downstream. Look for HLG in over the air (OTA) and satellite content downstream (years away?) HDR10+ has some powerful allies including Samsung, and Amazon.
Interestingly some of the best 4K content is free, and found in the HDR channel on YouTube, based on its VP9 compression codec at 60 fps. That's in contrast to the traditional HVEC standard (H.265). To get there, use the Google-based Chromecast Ultra TV dongle (ok shameless plug for Google.) There are lots of nested firmware brand TVs with YouTube, but some won't support the 4K stream (even though they ship with the YouTube app.) For example, only some versions of Samsung and LG TVs support YouTube 4k. You can also get there using the sweet 4k Roku box (yes my favorite – I love the voice search and aggregated results they provide on screen), Amazon Fire TV Nvidia Shield TV as well. Ok the cost is free, but you can pay up to $12/ month for the Premium subscription (replaces YouTube Red) that take away those pesky ads, and offers access to exclusive 4K content.
Other OTT (over the top) 4K streaming options include Netflix (yes they started it all with House of Cards) and Amazon Prime (with "hundreds of titles" according to the company) with its growing list of original content shot in HDR10. You can even find Dolby Vision-based titles here and Amazon is the first to announce support HDR10+ format.
If you are still stuck in pay TV subscriber hell, (Ok that's a bit over the top-get it…) both Comcast (or is it Xfinity) and satellite providers Dish and DirecTV have 4K (some with HDR) content. Our favorite is the DirecTV with both dedicated 24/7 channel, and events channels. That said, Dish will broadcast the World Cup from Russia in 4K. Other sport options for 4k include Fubo TV currently in beta (HDR10) streaming, plus 4K on Fox and FS1, not to mention the Blu-ray option with films shot using both versions of HDR.
Suffice it to say, we have finally come to the point where once again we can make the solemn statement with a perfectly straight face: "Honey, it's time to upgrade this lousy flat screen HDTV with a brand new sexy flat 4K set with HDR." And so it goes. – Steven Sechrist
tvOS 12 Coming to Apple TV 4 and 4K on September 17th
TCL Unveils The New 4K C748 Series
Panasonic to Support Eurofins Digital Testing's 4K HDR Ultra HD Certification and Logo
AUO Bringing 85″ Bezel-less 8K4K ALCD TV Display to Touch Taiwan 2018
Hisense Roku TV 4K UHD R6E Smart TV Series Now Available
Love Nature 4K Launches in More EMEA Countries
Sony Electronics Launches New MASTER Series 4K HDR TVs with the A9F OLED and Z9F LED as Its Pinnacle of Picture Quality at Home
Eizo Supports HDR Content with New Monitor
Panasonic to Support Eurofins' HDR UHD Certification and Logo
HDR10+ Joint Venture Announces First Certified Products and Adopters