At InfoComm 2023, Digital Projection will be pushing two advanced laser projectors, the Titan 41000 4K UHD and the M-Vision 27000 WUXGA.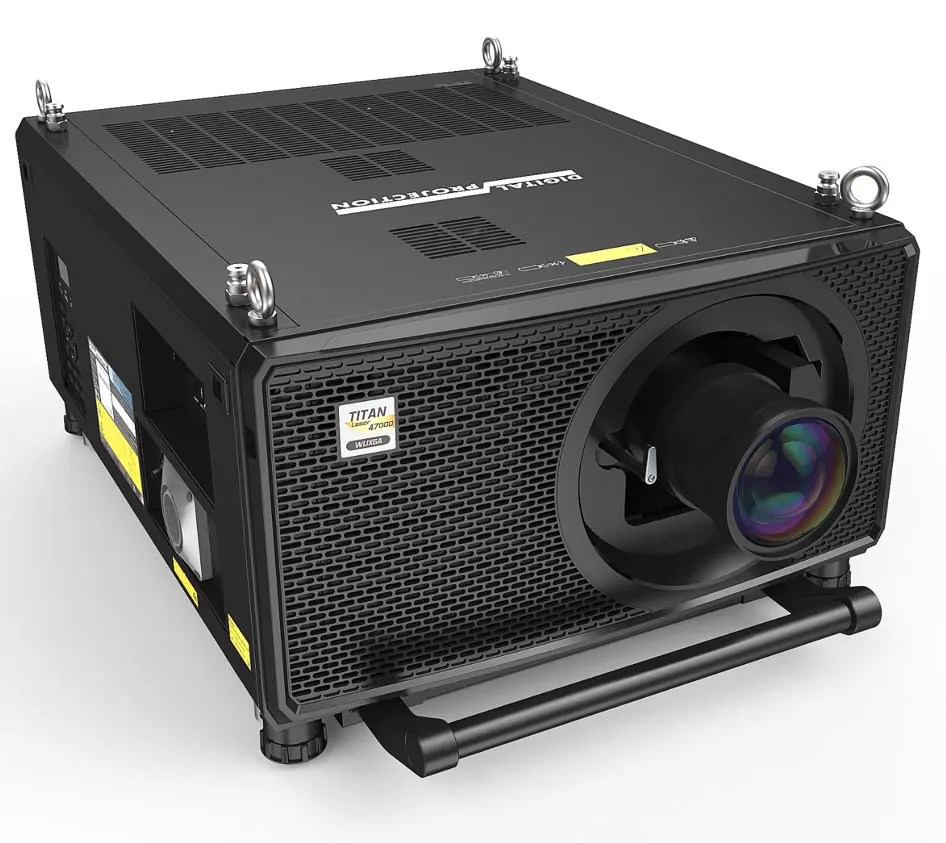 Starting with the Titan 41000 4K UHD, it's a cutting-edge addition to the Titan line of projectors from Digital Projection. It delivers an impressive 41,000 lumens at 4K-UHD resolutions, meaning it can produce a highly bright and clear image. This is possible due to the Titan 41000's utilization of a technology known as ColorBoost+RedLaser. This tech combines a traditional blue laser phosphor system with a red laser, thereby broadening the color gamut and producing vibrant colors.
The new Titan model is notably energy efficient, producing more lumens per watt. This projector is designed for large, high-demand venues like auditoriums and performing arts centers, thanks to its 40,000-hour illumination lifespan in ECO mode and a dust-proof, filterless design that requires minimal maintenance.
From a physical design perspective, the Titan 41000 is smaller, lighter, and quieter than its predecessor while still offering higher brightness. The projector includes several advanced features to ease installation and operation, such as source redundancy (which offers a backup in case the primary video source fails), flexible geometry adjustment, and Brightness Sync (which automatically adjusts the brightness of multiple projectors in a multi-projector installation).
As for the M-Vision 27000 WUXGA, it's a high-performance single-chip DLP projector that emits an outstanding 27,000 lumens, making it the brightest single-chip laser projector on the market. The term WUXGA refers to the maximum resolution that the projector can support, which is 1920×1200 pixels in this case.
Similar to the Titan, the M-Vision 27000 also uses ColorBoost+Red Laser technology to provide realistic and saturated colors at luminance levels that were previously unreachable. This projector is designed with a focus on light efficiency, making it brighter and lighter than its predecessor. Like the Titan, it includes features like Source Redundancy, Brightness Sync, and Auto White Balance Correction, making it a flexible, capable choice among single-chip DLP projectors.