UK-based technology company Porotech has won the People's Choice Award for Best New Display Component at Display Week 2023. The award acknowledges their pioneering work in MicroLED and Gallium Nitride (GaN) semiconductor technology. Porotech has developed the world's first single-panel, full-color microdisplay that is suitable for augmented reality (AR) applications.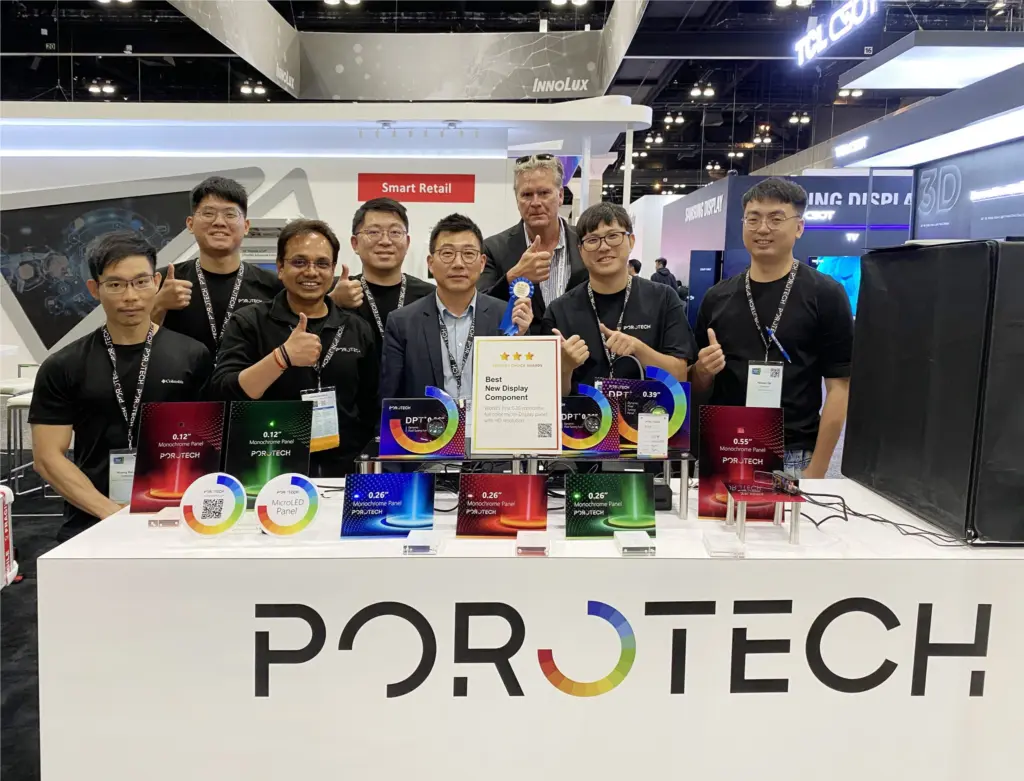 This microdisplay uses Porotech's innovative dynamic pixel tuning (DPT) technology. The DPT technology is a game-changer as it enables microLED pixels to emit any visible color when supplied with a specific current density. This capability is groundbreaking in the display technology industry, as it allows for a full range of visible colors to be produced from a single pixel.
At Display Week 2023, Porotech showcased a new active-matrix 0.26-inch MicroLED display, which provides a 1280×720 resolution. This display is powered by a proprietary driving method developed by Porotech that rapidly alternates between displaying red, green, and blue light to enable a full-color RGB display. The result is a richly saturated color display.
According to Porotech's founder and CEO, Tongtong Zhu, this new full-color microdisplay signifies a major milestone for both Porotech and the wider MicroLED industry. DPT pixels are uniquely equipped to meet the necessary specifications, performance, reliability, and cost requirements for AR glasses.
But Zhu envisions applications for DPT technology extending beyond just AR and VR. Porotech's DPT technology could potentially transform display technology in a range of devices, including smartwatches, smartphones, tablets, and flat-panel TVs, as well as large panel displays used in commercial outdoor signage.