China's virtual reality (VR) headset shipments plummeted 56% in the first half of 2023 compared to the previous year, ending a two-year growth streak from 2020-2022. According to research firm Counterpoint, China's share of the global VR market dropped to just 10% as demand slowed.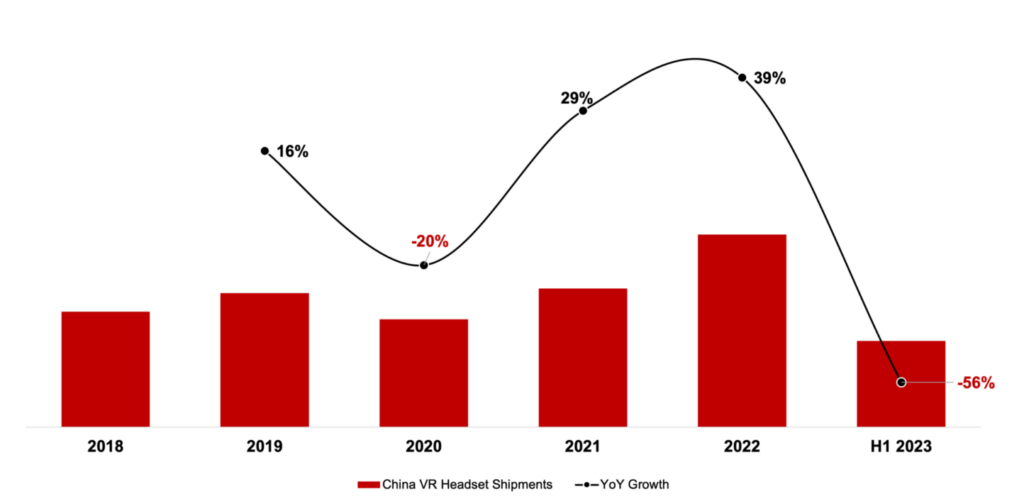 Several factors contributed to VR's decline in China. Leading vendor Pico strategically scaled back marketing after being acquired by ByteDance. The lack of killer apps and content ecosystems also hinders user retention. With no major new product launches, consumers saw little reason to purchase headsets.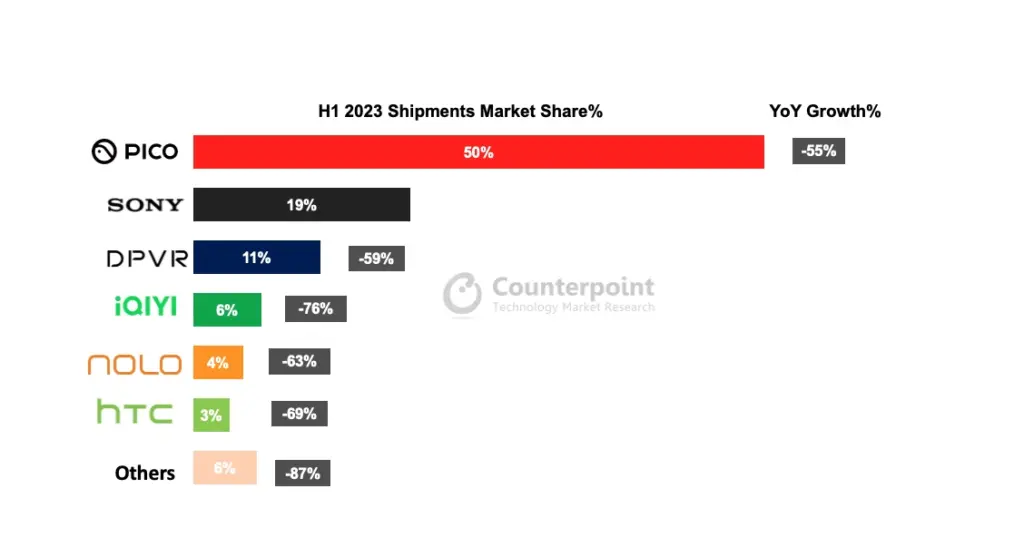 Pico still leads with 50% share, but shipments fell over 50% annually. Sony took second place on strong PlayStation VR 2 demand, but momentum is expected to fade. Enterprise provider DPVR faced shrinking budgets for digital transformation projects.
Though the current market is bleak, pending releases from Apple and Meta could provide a much-needed catalyst. Apple's Vision Pro headset has fueled excitement despite its high price tag. It has pushed Chinese firms to accelerate research on key technologies like video see-through AR and hand tracking. Cautious Chinese smartphone makers are also re-evaluating investments, concerned about falling behind in spatial computing. Several have expanded teams to prepare potential consumer AR/VR products.
Meanwhile, China's internet giants are re-entering the space after earlier skepticism. For example, Tencent formed a new group to develop and promote XR devices and content. It is also discussing a potential partnership with Meta to bring its offerings to China. The Vision Pro demonstrates the possibilities of mixed reality, driving renewed optimism for AR, where China excels in smart glasses. Meta's more affordable Quest 3 showcases improvements that Chinese companies could build upon with Qualcomm's latest XR platform.
Meta's advancements, coupled with Apple's competitive pressure, may expedite a Tencent deal to boost XR adoption in China. Though sales impacts remain uncertain, China's developers and hardware ecosystem are mobilizing to capitalize on new opportunities in augmented and mixed reality.