Mojo Vision has raised $43.5 million in a Series A funding round. The company previously announced a $22.4 million initial close in April 2022, so this final close doubles their Series A total.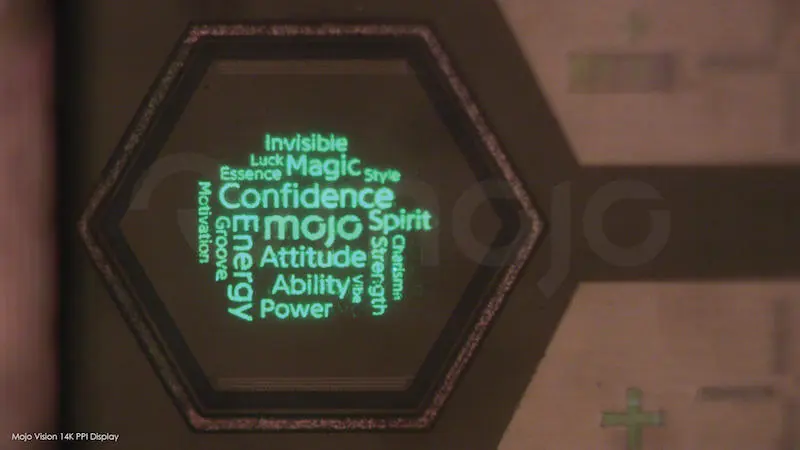 Mojo Vision is developing ultra-small, high-density MicroLED displays aimed at AR/VR and other applications. It has demonstrated milestones like 14,000 PPI MicroLEDs and large 300mm GaN MicroLED wafers. Current VR headsets use LCD or OLED displays. But resolution is constrained by the pixel size. The Quest 2 had 1832 x 1920 resolution per eye, or about 37 PPI. While decent, users can still discern individual pixels. Much higher pixel density is needed for fully immersive AR and VR. This is where MicroLED shines. With pixels under 10 microns, MicroLED displays can achieve over 3000 PPI. This eliminates the screen door effect and immerses users in crisp virtual environments. MicroLED's efficiency also enables smaller, lighter headsets. The MicroLED market is projected to reach 51.7 million units by 2030. Mojo's quantum dot technology shrinks LED size even further. Investors see microLED as the next paradigm for displays in AR/VR, wearables, automotive, and more.
Mojo is building on its 2019 breakthrough of developing the world's smallest dynamic MicroLED display. While still early, the company's rapid technical progress and strong financing support its goal of commercializing MicroLED for advanced displays. The funding round is led by long-time investors New Enterprise Associates (NEA) and Khosla Ventures, and new investor Vanedge Capital, with participation from Shanda Grab Ventures, Dolby Family Ventures, Advantech Capital, Liberty Global Ventures, Drew Perkins, Fusion Fund, Open Field Capital and Knollwood Investment Fund.