LG Electronics is now making an 'open frame' version of it 55″ commercial curved OLED panel available to integrators. The panel has output of 400 cd/m² and FullHD resolution. The curve can be convex or concave and up to R1000 and the panels are available in landscape or portrait mode, with fixed or variable curves. The company also has a device for curving the flexible displays, the 'Curve Calibrator'
LG'S OLED Curve calibrator
Tru-Vu of the US, which specialises in sunlight-readable displays, has a new 13.3″ display with 'more than' 1,500 cd/m² of output and with FullHD resolution. The monitor has VGA, HDMI, and composite video inputs and is rugged and built into a steel case.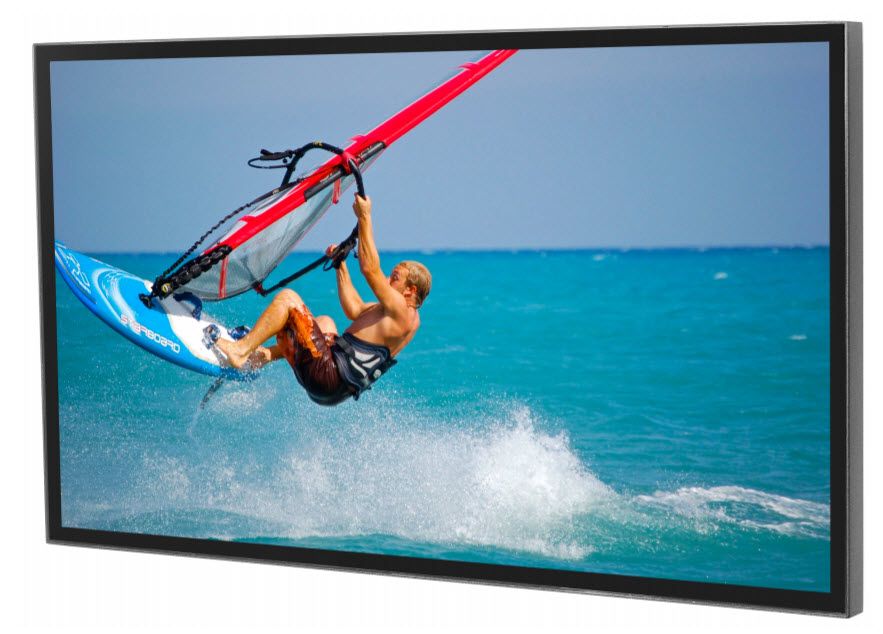 Tru-Vu's monitor is sunlight readable
tvOne announced the shipment of the Magenta MG-CT-612 HD-One ultra-thin Receiver, which provides HDMI 4K extension and power over HDBT up to 40 metres (130ft) and HD extension up to 70 meters (230ft).
The MG-CT-612 Receiver offers a seamless Power over HDBaseT (PoH) installation with the MG-WP-611 series wall plates, which enable switching and extension for HDMI & VGA signals. The Receiver's ultra-thin form factor, just 16mm thick, allows the unit to be mounted easily behind any monitor. Additionally, the MG-CT-612 is compatible with Magenta HD-One TX's and tvONE Corio products providing extra flexibility and reliability. The MG-CT-612 is HDMI 1.4 HDCP 2.2 compliant and delivers full HD video, 3D and 4Kx2K, RS-232 and IR along with PoH to a compatible TX.