Smart has a strong place in the education business in the UK and this year told us that it is addressing the market for lower cost systems which are in demand. Although the company would like to focus on the premium segment, it has to respond to the budgetary constraints of its potential customers. The MX series is aimed at lower cost users and has a regular infrared touch system, rather than the In-Glass technology that is in its higher ranges. The range will be available in June or July and all three units (MX265 65″, MX275 75″ and MX286 86″) all have UltraHD resolution but are designed for a single user. Despite the lower cost touch system, it can distinguish between pen and palms.
Smart introduced new MX lower cost displays. Image:Meko
Smart was also showing its Podium system which can be used in larger halls, such as those in universities.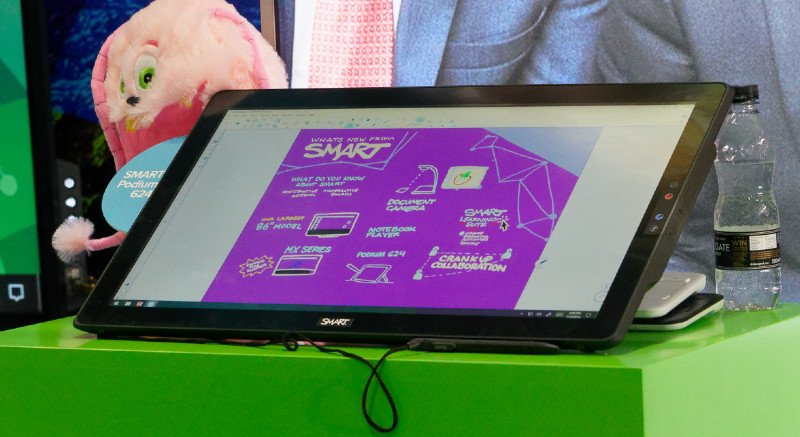 Analyst Comment
Smart was one of a number of brands at the show that talked about needing to introduce 'fighter' models. Although the UK market is OK, it is not as positive as it was and price competition has become tougher. (BR)