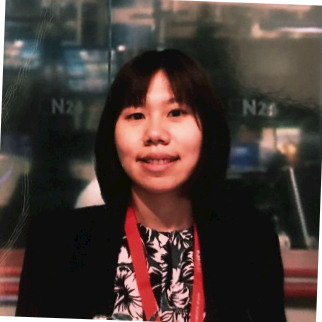 We met with Fu Lo on the Acer booth and she is based in Düsseldorf (at Acer Being Signage GmbH) and looks after business in the digital signage segment. The company has been developing this business in Germany and is now moving it into the UK and she was at the show to look for partners. Globally, Acer has been investing in this area (and we have reported on those investments – Man. Ed.). It recently invested in AOpen, (Acer Now Largest Corporate Shareholder in AOpen) which makes media players which includes sensors for analytics and diagnostics. The technology can detect age, gender and dwell time and Acer has been working on cloud systems that can deliver that data to retailers.
In fact, Lo told us that although Acer is obviously strong in hardware, the key to the firm's success will be software. The company has developed a full set of software for remote management and diagonstics of its digital signage displays. However, it's business is intended to be hardware diagnostic, and the firm has already done a number of airport installations (all the airports in Germany except Frankfurt) using Samsung displays. At the show it had an Advantech digital signage player.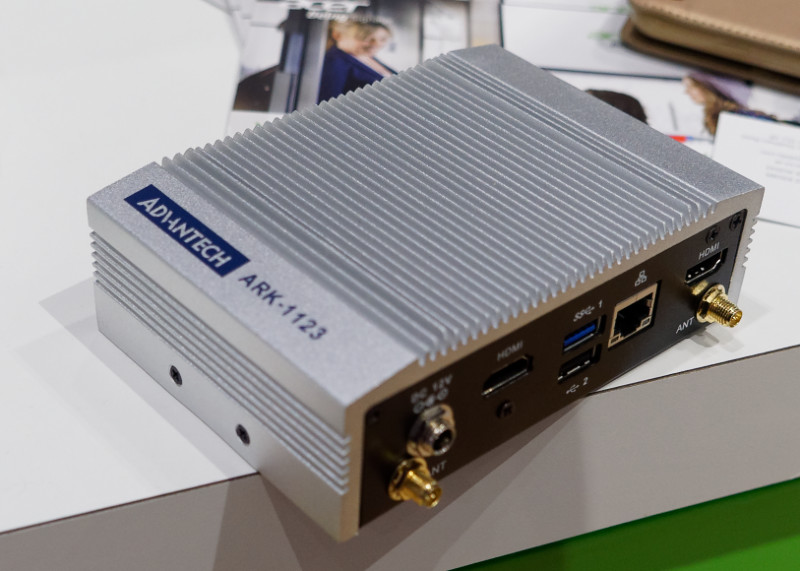 Acer was using this Advantech Media Player, highlighting its hardware independence. Image:Meko
Chromebooks Also of Interest
As well as digital signage, Acer was at the show promoting its client solutions. The company claims to be the top worldwide supplier for Chromebooks, and these are popular with quite a lot of educators. It is also a popular architecture in retail, we hear.
At the shown the Chromebook 11 C732 series was launched. The units have an 11.6″ IPS or TN LCD with or without touch and with 1366 x 768 resolution. The device is rated to IP41 and has been designed for ruggedness, it has been drop-tested to 122cm (48″) and has a spill-resistant keyboard. It complies with US MIL-STD 810G. The company said that the internal honeycomb structure reinforces the body to handle up to 60kg (132 pounds) of downward force on the top cover. The reinforced case and hinges result in greater resistance to twisting and stress, even if students cram them into their backpacks.
The unit is fanless, has a 180º hinge and dual USB 3.1 Type-C ports. There are also two 3.0 USB ports and a microSD card. There is a range of processors up to 8th Gen Intel Core chips. Storage is up to 64GB and up to 8GB of RAM. Prices in Europe will start at €329 when the units become available in April.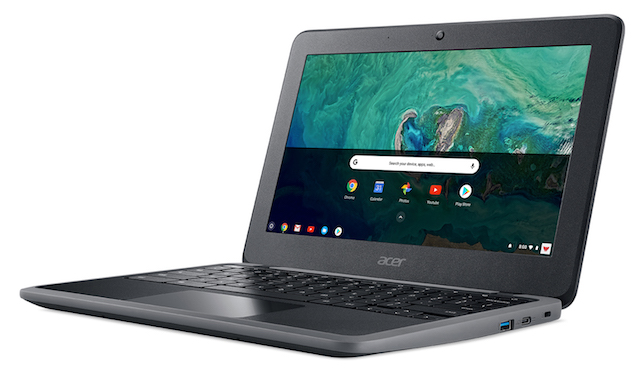 Acer announced the very thin Swift 7 notebook at IFA but also highlighted it at CES and BETT. It's just under 9mm thick (claimed as the world's thinnest) and runs Windows 10 using a seventh generation Intel Core i7 processor with 8GB of memory and 256GB of storage. It includes a 4G radio and has a nano SIM slot to allow 'always on' performance with up to 10 hours of battery life. The display is a 14″ FullHD IPS LCD with Gorilla Glass. It will start to be available in the US in March at $1,699 and in the EU in April at €1,699.