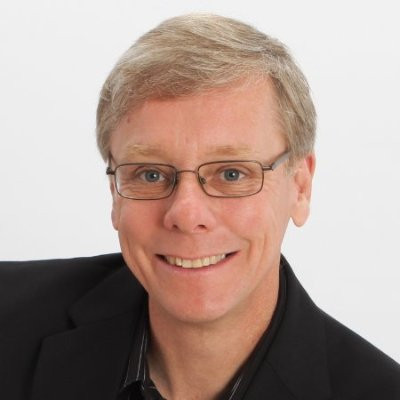 Scalable Display Technologies says it will spin off its Huddlewall collaboration display business, selling it to Sweden-based Hoylu AB. The multi-projector blending and warping products will continue with the Scalable name and a new CEO. Andrew (Drew) Jamison will head the Huddlewall business (as VP of Sales) along with three other sales and support team staff from Scalable. The Huddlewall business will set up headquarters in the company's Pembrooke, MA facility while Scalable will continue operations in its Cambridge, MA location.
Scalable has been a reseller of the Hoylu Software Suite packaging it with the Huddlewall. The purpose of the acquisition is to include the Huddlewall solution in Hoylu's portfolio of Immersive Room Solutions, Collaboration- and Smart Office Solutions and to have a sales team on the ground in the U.S. The total estimated sale price was $800K.
Rick Posch (pictured), who has been consulting for Scalable for the past 6 months, will assume the role of CEO of Scalable. We had a chance to talk with him at NAB before the news broke. He told us that all operations for both parts of the business will continue as is. "There will be no change in our relationships with customers, suppliers or channel partners and we want to assure everyone that there will be seamless continuity," said Posch. "The company was essentially running two very different businesses, so it makes a lot of sense to split off Huddlewall and optimize operations for that business under Drew's leadership. He will also be active during the transition phase to help ensure a smooth separation."
Scalable's Huddlewall business grew out of the use of its edge blending projector software and pen-based user interfaces to create electronic collaboration environments of virtually any size. Hoylu AB's purchase of this growing business strategically complements its market position as a worldwide provider of advanced productivity and collaboration tools.
Posch is chartered with continuing the company's commitment to technology advancement and market growth, to ensure Scalable's continued leadership in multiprojector edge blending and related applications. Posch has extensive projector and industry experience from his roles at laser projection pioneer Laser Light Engines, Bose Corporation, and Synopsys, Inc.
"Rick's experience in projection, media technology, software, and services provides a perfect fit with our deep technical foundations and our continued future growth," noted Dr. Rajeev Surati, founder and chairman of Scalable Display Technologies. – CC