The Fraunhofer Institute for Organic Electronics, Electron Beam and Plasma Technology FEP said that it would show an OLED on silicon device with integrated photodiodes that can be used as a fingerprint detector as the fingerprint can be illuminated by the display. Bernd Richter, deputy division manager for OLED microdisplays and sensors at Fraunhofer FEP said, "We have used an extra-thin encapsulation for the chip of this fingerprint sensor. Thereby the distance between finger and image sensor has been minimized and the fingerprint can be captured excellently. Thus, an additional imaging optics is not necessary for this application."
The first prototype has a native resolution of 1600 dpi – which is three times more than typically required by the FBI, the FEP said. This high spatial resolution enables the identification even of smallest sweat pores beside the typical papillary lines, which can be used to increase the security.
The group said that the active area can also be used as a normal display e.g. for branding, displaying logos or notifications.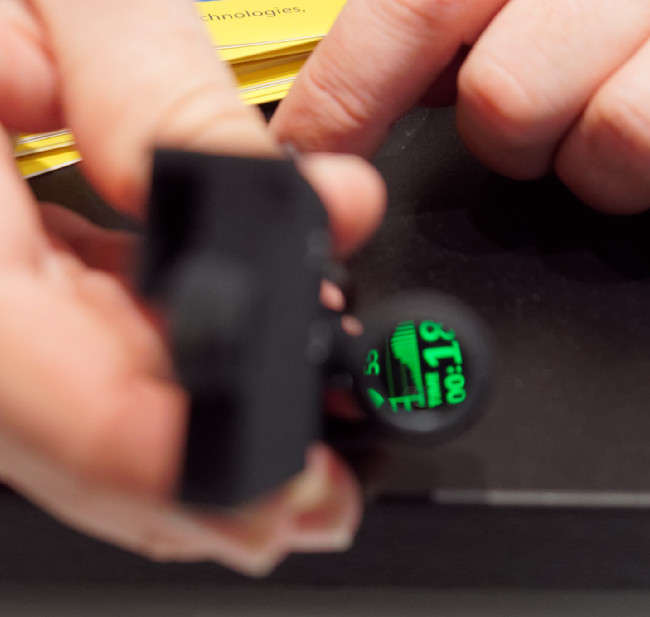 We got this image of the Fraunhofer microdisplay at the Electronica Show in November where it also showed the bi-directional version. Image:Meko