LG wants the world to know that is ready to mass-produce its 17-inch foldable OLED panel for laptops, first shown at CES 2022.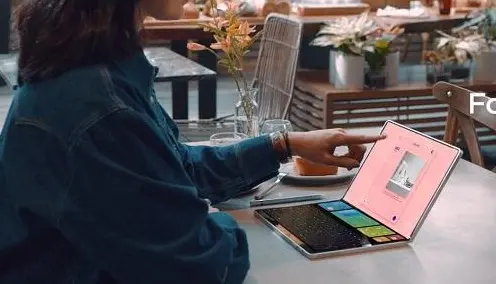 The panels use LG's tandem OLED structure initially introduced in 2019. Two emission layers are stacked on top of each other and separated by a charge generation layer. The two emission layers are made of different organic materials, each with its own unique emission spectrum. By combining the two emission layers, LG is able to achieve a wider color gamut and higher brightness than with a single emission layer.
The company was the first to initiate mass production of OLEDs for 13.3-inch foldable laptops in 2020 but the new 17-inch versions are more adaptable and have a folding curvature of 3R (radius of curvature 3mm). The displays have a QHD+ resolution (2560 X 1920) and it can either be used in 17-inch mode with a 4:3 ratio or a 12.3-inch laptop configuration with a 3:2 ratio.
The Horseshoe Bend Project
Intel introduced a concept called the Horseshoe Bend at CES 2020, a PC with a folding screen. Microsoft and Samsung were also collaborating with Intel on this new type of PC, which was nothing unusual as each had a stake in finding new PC form factors. While Lenovo was showing a 13.1-inch foldable Thinkpad, Intel was showing a 17-inch prototype, working with Microsoft and Samsung to develop the concept as a prototype for future devices. At the time, the Horseshoe Bend got a lot of press, mostly as a curiosity and a placeholder for the future. The software just wasn't there and the hardware was too expensive for most practical applications.
By the same token, Lenovo's Yoga Book 9i was a similar hit at CES 2023 and got a lot of press. It is actually sitting quite comfortably on the shelf at consumer electronics' retailers like Best Buy, and should be considered mainstream, coming in at just under $2,000 in price. The Yoga Book 9i is not a foldable display but it is two screens that fold together, and that seems to be good enough to get consumers excited. So, there may be ample interest in foldable display laptops.
Even, Apple is rumored to be considering a foldable display for a laptop in 2026 however, for now, it is not clear how the market is going to look in the short-term. Apple is not jumping into the foldable phone market any time soon, either. So, the question is whether foldable displays on laptops are ready for mass consumption?
The LG Gram Fold in Korea
Well, LG Electronics thinks the Korean market is ready for foldable laptops, at least. It is launching the LG Gram Fold locally starting October 4th, and it's priced at 4.99 million won ($2,996). When fully opened, it has a 17-inch screen, but when folded, it functions as a 12-inch device.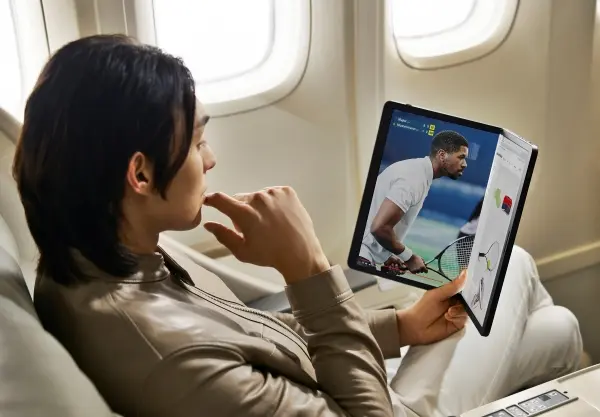 The LG Gram Fold features a 17-inch QXGA+ (2560×1920) OLED touch display with a 4:3 aspect ratio. The reaches 99.5% of the DCI-P3 color gamut, is powered by Intel's latest 13th generation Core processor and state-of-the-art LPDDR5 low-power memory. Built-in are three stereo speakers with Dolby Atmos.
Despite the massive 17-inch screen and a 72Wh battery, the device weighs only about 1,250 grams (2.75 lbs) and LG claims the hinge has undergone 30,000 fold tests for durability.