LG Display has been awarded the "Bosch Global Supplier Award" in the category of raw materials and components. The award is meant to recognize the company's leadership in the automotive display market and highlights its successful collaborations with Bosch over the past decade.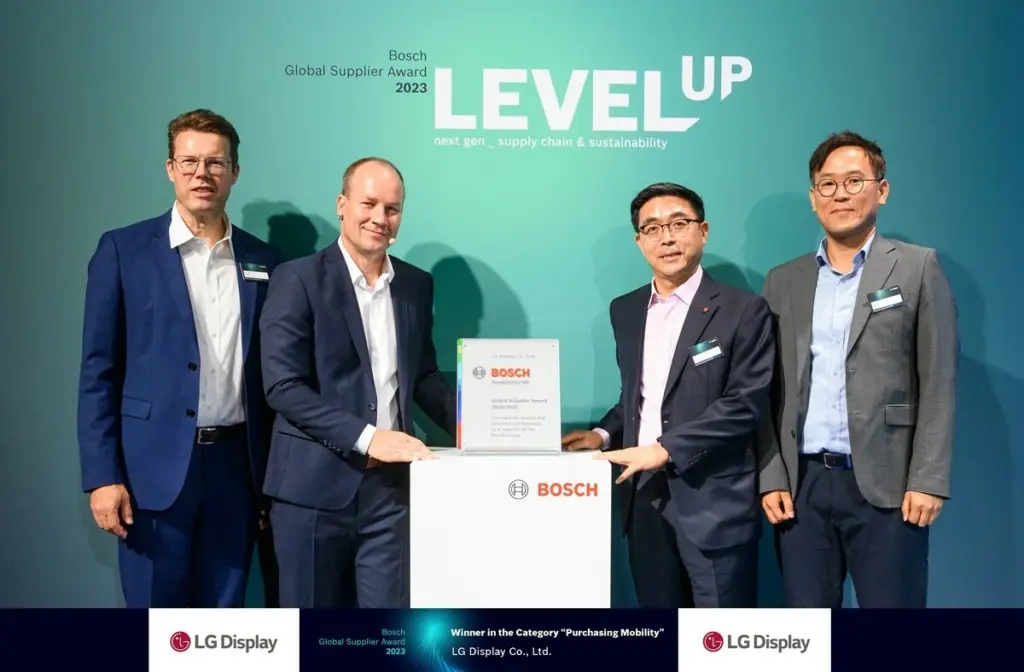 The company's achievements in the automotive display market are further underscored by its 5th consecutive year of holding the highest global market share for premium automotive displays measuring 10 inches or larger. One of LG Display's groundbreaking technologies is the tandem OLED, introduced in 2019, which incorporates a two-stack OLED design for brighter screens, enhanced stability, and a longer lifespan. The company is set to mass-produce its second-generation tandem OLED this year.
The company's competitive edge is further bolstered by other products and technologies, such as advanced thin OLED (ATO), LTPS LCD for large-scale implementation and high-resolution rendering, IPS (in-plane switching) for enhanced viewing angles, and SPM (switchable privacy mode) for safe driving. LG Display is also the first company in the industry to introduce a flame-resistant certification program for automotive panels.
Bosch reserves its award for only 46 suppliers from 11 countries of roughly 35,000 suppliers worldwide in this year, recognizing outstanding performers in the manufacturing and supply of raw materials, products, and services on a biennial basis since 1987.