Korea-based Postium showed their new reference grade 4K/HDR monitor at NAB. The OBM-X310 is a 31.5" monitor based upon the dual-panel design from Panasonic. The monitor goes for the fixed (i.e. non dimmable) backlight approach to create a monitor with a rated peak luminance of 1000 cd/m². This is the same approach that Eizo is pursuing, but the Postium implementation seems to be much better suited to the broadcast/filmmaking community. This was evident in the rich set of features and image monitoring controls and screens – something professionals expect in a grade 1 monitor.
The monitor supports HLG, PQ and Slog3 HDR content but claims to cover 99% of the P3 gamut, although the total gamut coverage is 114% of the area of P3. Contrast is rated at 1,000,000:1. The OBM-X310 has dual SFP Input cages, which enables the monitor to accept and display the Quad-Link square division and 2-Sample Interleave 4K signals over IP supporting SMPTE ST 2022-6. There is also a 1G-SDI connector,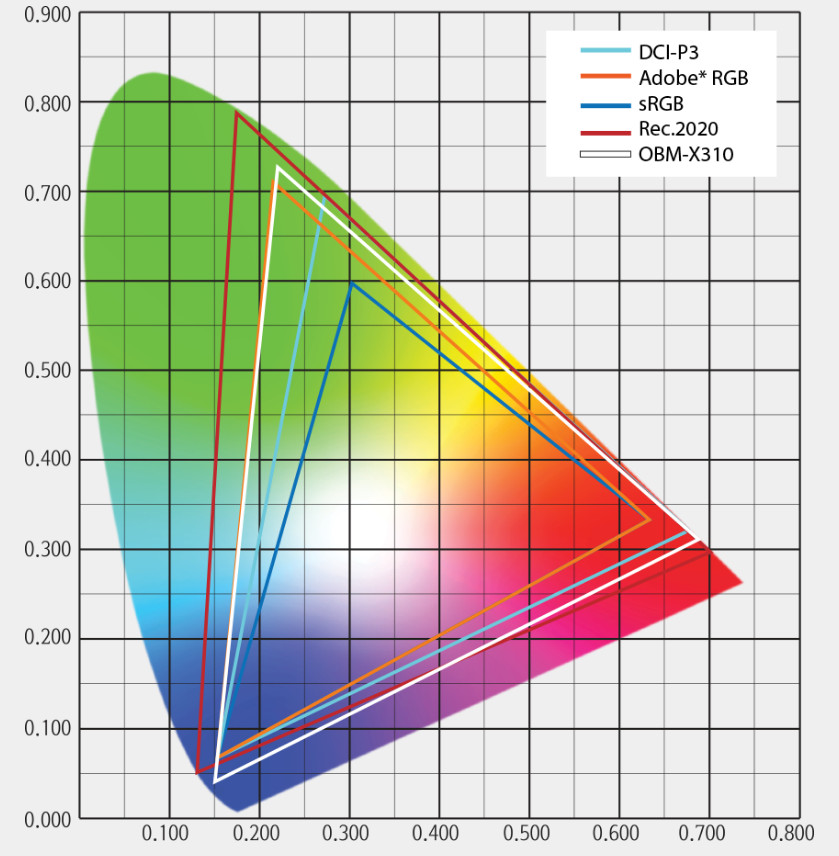 The OBM-X310 allows the user to import 3D Look-up Tables intended to provide accurate and consistent color matching between individual displays as well as using customized 'looks' that have been created by 3rd party color-grading applications. 32ˆ³, 33ˆ³, 64ˆ³ and 65ˆ³ cube files are supported.
The monitor also provides the ability to divide the picture side-by-side and compare HDR and SDR between the right half and left half. – CC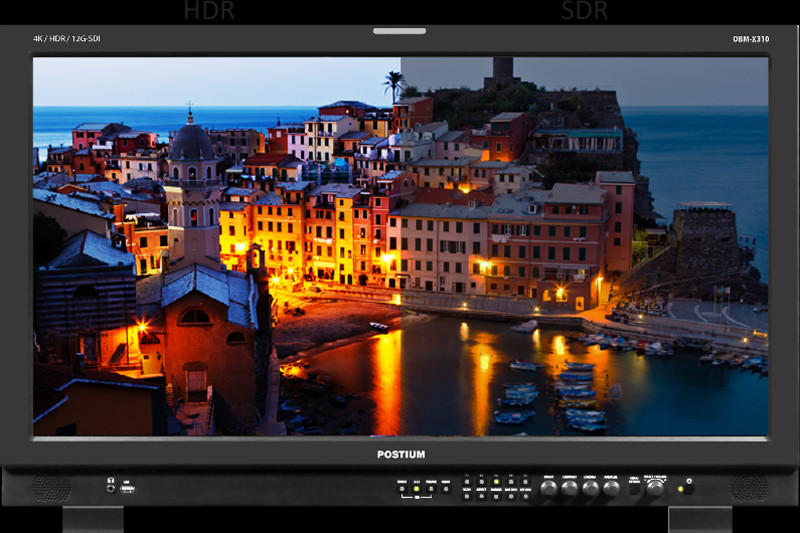 Analyst Comment
Postium is not a company that we have reported on before. It is based in Seoul, Korea and has been operating since 1999, with broadcast monitors being developed for more than ten years. As well as broadcast products, it makes LED lights. (BR)