Most of the Panasonic booth was about cameras, but one use of an 8K camera caught our eye. In Panasonic's view, sporting events can now be covered with only three 8K cameras instead of an array of HD cameras. By positioning the cameras high up, with wide lenses, the cameras can capture large portions of the playing field. These signals are fed back to the control room or OB Van where the camera control unit can be used to create three different HD resolution outputs (two crops of the 8K image and one full view image). These nine images can be sent to a production switcher to allow live switching between these views.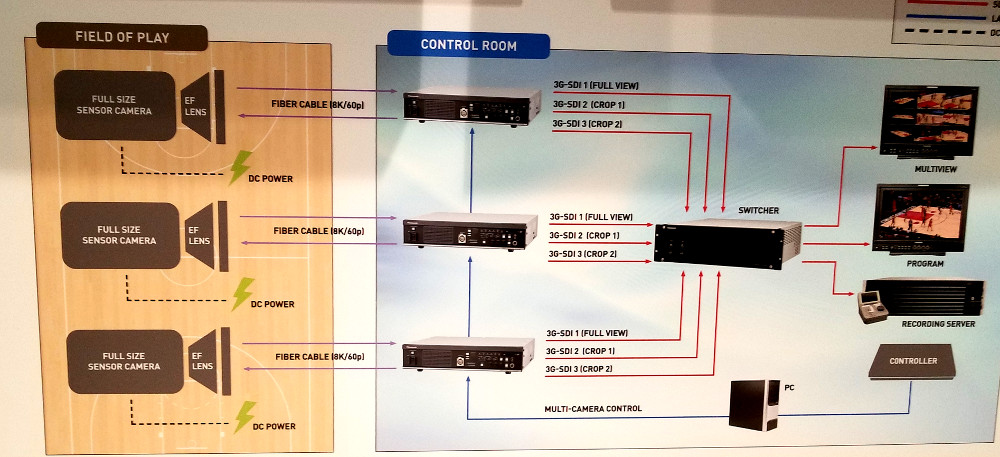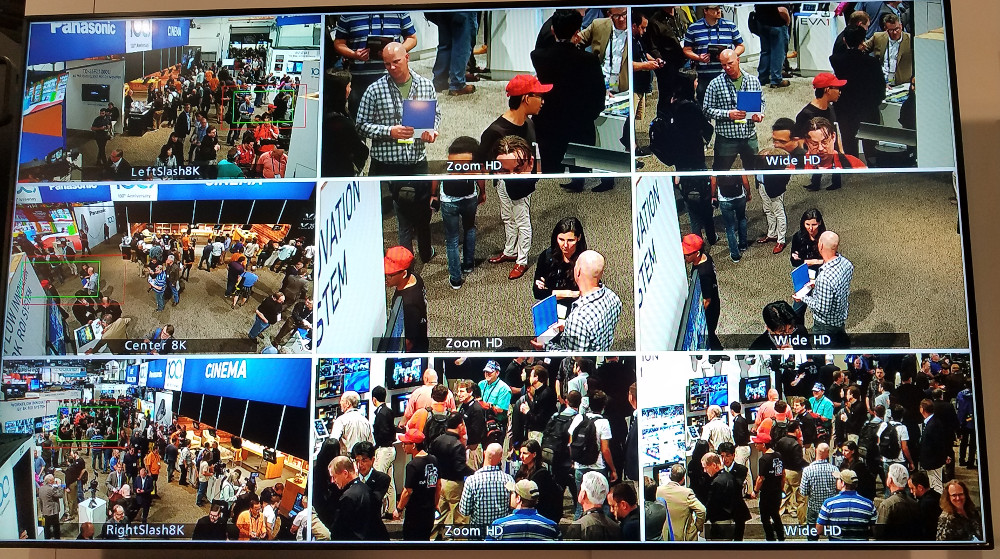 In the booth, Panasonic showed how a joystick can be used to create the crops out of the 8K image that are just as good as from a dedicated HD camera and can be zoomed to some degree as well.
This same concept has been promoted for using 4K camera, but is even more compelling with 8K cameras.
Analyst Comment
This concept has long been talked about as potentially reducing the need for OB facilities. For sports stadiums, for example, the use of a number of fixed 8K cameras with a small number of hand held cameras could possibly cover an event, with content sent back to a central production suite over fibre. Audio is an additional complication, of course – it often turns out to be more complicated than video in live productions. (BR)