LG has launched a new full HD video camera, the smart cam model VC23GA, equipped with built-in dual microphones and a multi-view function, designed to be compatible with LG's webOS-based smart TVs. This new product appears to be a part of the company's move to enrich the consumer experience, particularly in the home fitness, entertainment, and communication spaces.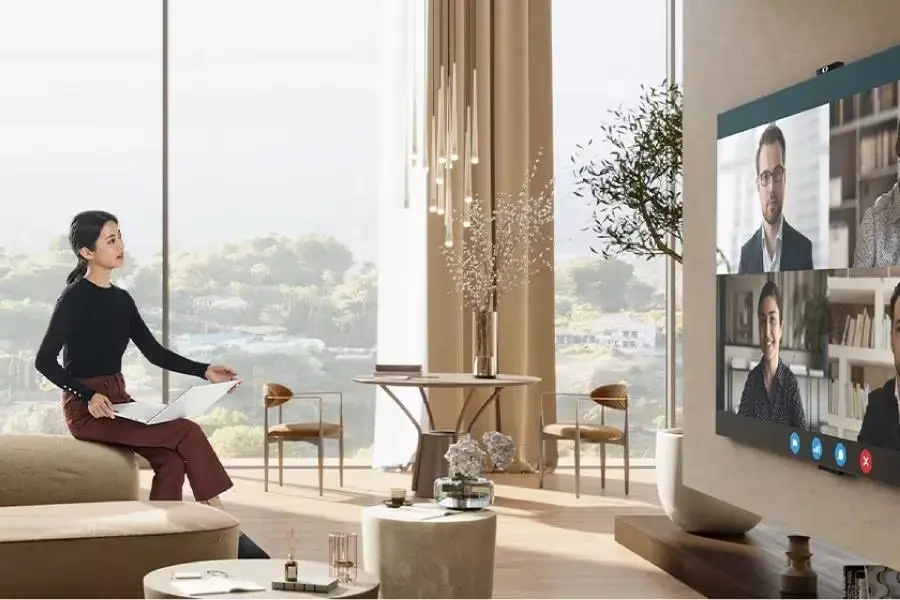 The smart cam is designed to work seamlessly with many services available on LG's webOS platform, serving to broaden the interactive experiences available to users. The camera provides full HD resolution (1,920 x 1,080) video quality, aiming to deliver clear and lifelike images on LG's large screen TVs.
The smart cam also seems to emphasize convenience, offering easy setup with RemoteMeeting, a web-based video conferencing service that works on multiple platforms. The built-in microphones on the smart cam negate the need for extra peripherals, which could simplify the video conferencing experience.
For fitness enthusiasts, LG offers integration with apps like Exercite and FlexIt. Exercite uses AI motion and exercise recognition to give real-time feedback to users. The FlexIt platform utilizes the integration to provide one-on-one live sessions with fitness professionals. Currently available in Korea and the US, but LG's smart cam is set to roll out globally in the near future.