Metz Display, a subsidiary of Skyworth, has showcased a range of new products at the recently concluded ISTELive 2023 event held in Philadelphia, USA. Among the products on display were the 90″ X series, 100″ K series, H series, and in-cell bonding IFPD interactive smart boards.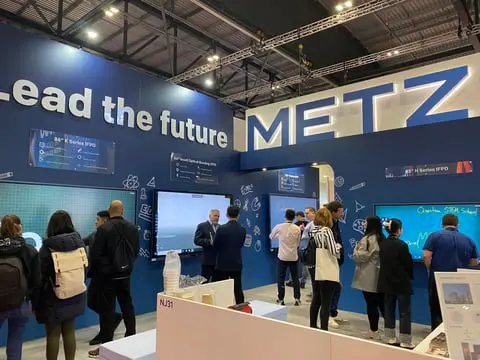 The 90″ X series is an all-in-one interactive display with a minimalist design. It offers a high-resolution display and powerful interactive features. Equipped with a 13 MP camera and an 8-element microphone array, the X series aims to offer seamless remote collaboration with improved audio-visual systems.
The H series is designed with in-cell bonding IFPD, a technology developed by Skyworth. The K series, available in sizes ranging from 65″ to 86″, comes with up to 8 GB RAM and 128 GB ROM, promising to cater to the needs of interactive classroom applications.
The education solutions offered by Metz also focus on flexibility, ranging in sizes from 65″ to 100″, and equipped with zero-bonding technology to reduce air refraction and parallax, promising better visual clarity.
The built-in software, Metz Talent, provides a user-friendly interface for teachers to switch between Android 11 and Windows, enabling them to utilize preferred tools and software for instruction.