Chinese television manufacturers have advanced their panel demand from the latter half to the first half of 2023, in response to increasing panel prices, according to Deborah Yang at Omdia. This move also coincides with an effort to drive more TV shipments and enhance their market share.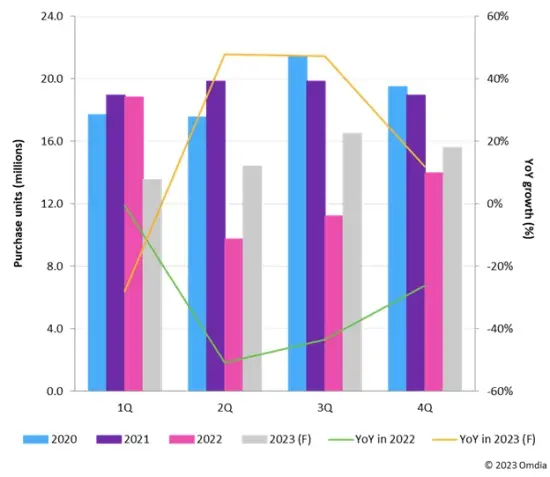 By comparison, high-end brands like Samsung, LG Electronics (LGE), and Sony have downsized their 2023 shipment targets, focusing more on larger, premium products. Samsung, for instance, has revised its LCD TV shipment target for 2023 down to 36 million units, about 9% lower than previously forecasted. LGE also cut its LCD TV and OLED TV shipment forecasts by 3% and 25%, respectively. South Korean TV brands maintained conservative panel purchases in the second quarter of 2023 due to concerns about global TV sales performance and demand outlook.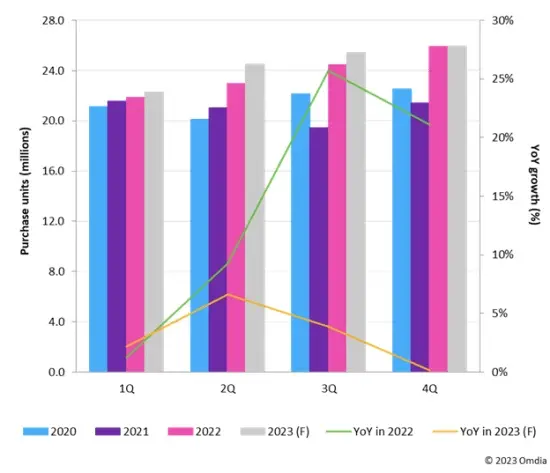 Meanwhile, Chinese TV makers continue to purchase panels aggressively for the third quarter of 2023. Their purchasing plans are projected to increase in the second and third quarters of 2023. Hisense stands out among its peers, revising its 2023 LCD TV shipment target upward to 28.4 million units, a growth of 16% from the previous year. It's worth mentioning that while most global top-tier brands experienced shipment declines in the past five years, Hisense has seen shipment growth for five consecutive years.