A source speaking to PC Games N has said that AOC will launch a pair of UltraHD monitors this year: one flat and one curved. Both displays will use Nvidia G-Sync, said the source. The flat model will use a 27″ IPS panel with a 75Hz refresh rate; the curved model will be 35″ and released in the Autumn. This latter model may use a VA panel with a refresh rate 'over 100Hz.'
Apple has told TechCrunch that it is discontinuing its 2560 x 1440 Thunderbolt Display, which was launched in 2011. The move has prompted rumours of an UltraHD or 5k Thunderbolt monitor.
Dell showed off two new interactive projectors at ISTE 2016, the education trade show in the USA. Both are ultra-short throw models, projecting a 100″+ image in 1920 x 1080 resolution (we'll have coverage shortly – Man. Ed.). Both the S560T and S560P are designed for quick installation, with plug-and-play connectivity. They are identical aside from their interaction: the former model supports 10-point touch with hands or stylii, while the latter requires an active stylus. Dell will start to sell the projectors on the 12th July. The C7017T (Dell Promoting New Touch LFD) was also on show.
The Pro G7000-series 3LCD projectors (Epson is Serious About Colour Light Output) are now being shipped by Epson. The entire line consists of the the Pro G7905U (7,000 lumens, $6,500), Pro G7500U (6,500 lumens, $5,700), Pro G7400U (5,500 lumens, $5,000) (all 1920 x 1200), Pro G7200W (7,500 lumens ($4,950), Pro G7000W (6,500 lumens, $4,150) (both 1280 x 800), Pro G7805 (8,000 lumens, $4,800) and Pro G7100 (6,500 lumens, ($3,800) (both 1024 x 768).
Hitachi has signed on as a new Roku TV partner – the sixth manufacturer to do so. The company will launch Full HD and UltraHD TVs this autumn, exclusively in the US market. No further details were shared.
LG USA has launched hotel versions of its 55″ and 65″ UltraHD OLED TVs. These models feature LG's Pro:Idiom DRM system, Pro:Centric TV platform and embedded b-LAN.
The DX802 (now apparently known as the DX800), announced by Panasonic earlier this year (Panasonic Brings Full 2016 TV Line to Europe), is now available. Prices start at £1,040 ($1,380) (50″) and £1,200 ($1,600) (58″).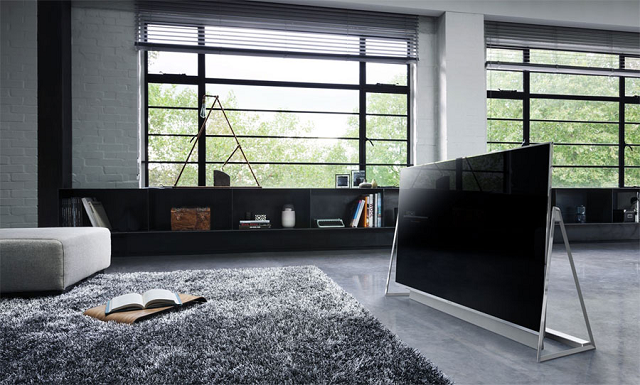 Touchjet showed its Pond and Wave products for the education market at ISTE 2016 (Digital Experience Has Lots to See), and shared pricing details. The Pond is available now, for $600; the Wave will be launched in July, for $300.