Dell was in the Intel area at the show with its new C7017T which is the company's first 70″ LCD product (and looks like a version of the 70″ pre-production display that we spotted at Infocomm) and which will be available in Q2 (with prices still to be decided). Few details were available at this stage, but the unit uses infrared touch and has FullHD resolution. Brightness was 350 cd/m², with an anti-reflective and anti-smudge screen and inputs including HDMI, mini DisplayPort, component video, USB, RS232 and RJ45.
Staff from Dell told us that infrared was chosen because of its robustness and, of course, Dell intends to be "aggressive" in its pricing.
The company also showed us its latest 100″ interactive projector which has a number of features including support for chromebooks. This is tricky because, as standard, Chromebooks do not have touch drivers. The projection system can be used with an active pen or laser curtain touch. Staff drew our attention to the audio facilities which include dual 10W front-facing speakers which have been tuned (with special enclosures) to ensure a good audio impact. Again, the product will not be available immediately, but should be ready at the end of Q2 and pricing will, again, be keen.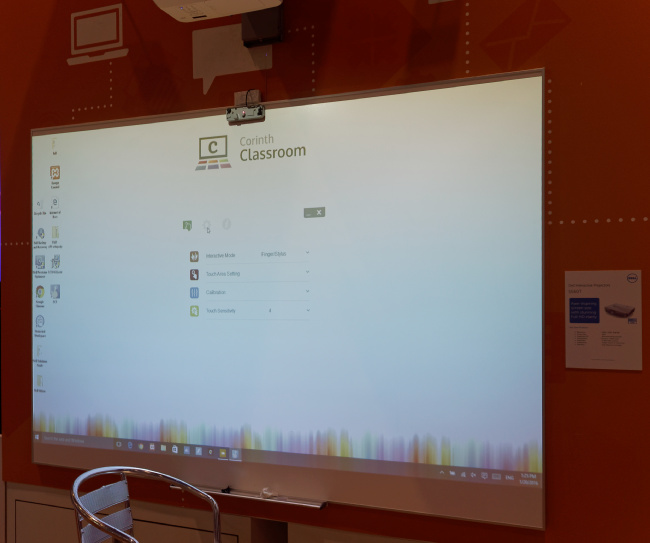 Dell's Interactive projector is clearly still not ready for production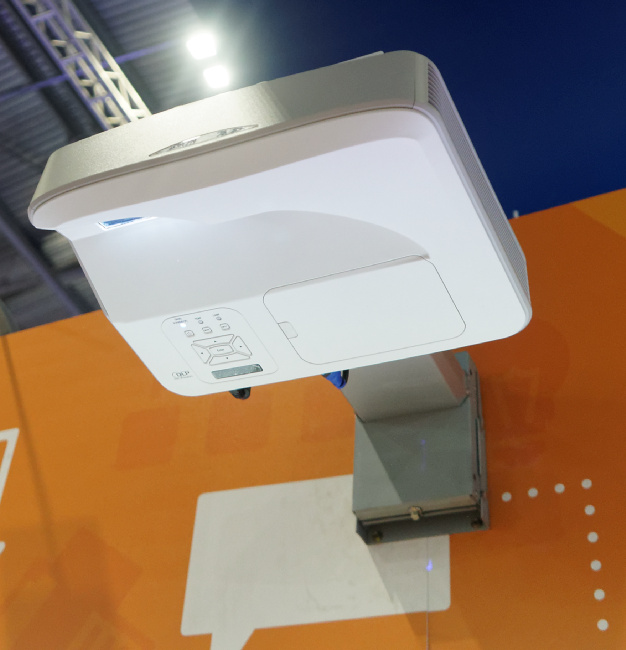 Analyst Comment
Dell is the only one of the top three PC vendors that is taking a real interest in the large format display market and we suspect that this is partly because the display group runs as a separate business unit out of Singapore, rather than being dominated by the processor or client business. We think that Dell is in the very short list of companies that could make it into the top group of brands in LFDs. (BR)