AOC has updated the release schedule of its U3277PQU LCD monitor (AOC Looks After Professionals). The display will now be released in August, for £585 ($915). A similar unit, with an AMVA panel and 2560 x 1440 resolution (instead of IPS and UltraHD) will be launched at the same time; the Q3277PQU will cost £350 ($545).
The PL550 video wall display BenQ Clear in B2B Push, from BenQ, is now available.
China's Leyard has announced the development of a 0.9mm-pixel pitch LED display (we saw a 0.7mm prototype at Infocomm: Leyard Pushing Small Pitch LED). Each cabinet has 1280 x 720 resolution. The product will be launched next year.
The price of LG's 65″ EG9600 OLED TV was lowered in late July, to $7,000 (LDM Product Roundup – Vol 22 No 28). Now, it has fallen again. The TV is now available for $6,500: $2,500 off of its original price.
Another new release from LG is the PF1500-EU, a projector based on the PF1500G (LG Brings Premium Features to Tiny Projector). The 'Largo' is similar to the original projector, but features WiFi and RJ45 connectivity. It is also bundled with LG's Magic Remote, supports smart TV apps and has a newly-designed UI. The unit will be available this month, starting at €1,135.
Sharp has added a 70″ model to its Big Pad series. The PN-70SC3 features a VA panel and IR touch, supporting up to six touch points. Brightness is 300 cd/m². The display has a 3,000:1 contrast ratio and 160° viewing angles. It is on sale now, for €4,235.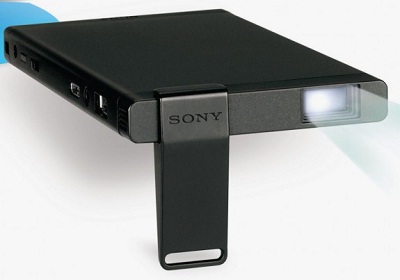 NEC is running its summer promotion, lowering the cost of three large-format displays in Europe. From the 1st August until the 30th September, the 32″ V323 and E325, and 42″ E424, have been reduced. The V323 costs €335, the E325 costs €280 and the E424 costs €310.
Website Giznoise has published details of a new Sony pico projector called the MPCL1, using Microvision's PicoP laser technology (which is self-focusing). The unit has 1920 x 720 resolution, 32 lumens of brightness, can project a 120″ image and features both WiFi and mini-HDMI connectivity. Sony confirmed that the MPCL1 will be launched in October, with a tentative price of $350.
All prices are ex VAT, where applicable.