4K – 4K Ultra HD TVs, as the CEA suggests calling the new TV sets, are aimed at increasing TV sales in consumer electronics markets around the world. As my colleague Aldo has explained, there is nothing straight forward about this new technology, including how we describe these new TVs.
While market penetration starts to ramp-up, many articles have been written about 4K content ( UHD content would be much more appropriate) or more accurately the lack thereof. Every article about making a movie in 4K , or the announcement of another 4K streaming service, is euphorically posted on all of the tech blogs around the world.
TV sales are up and 4K UHD TV sales are actually becoming a factor in the CE world, even though there is not enough UHD content available to consumers. This raise the basic question:
Is the adoption of 4K UHD TV hinging on the availability of 4K content?
This question is fundamental to the near term success of 4K UHD TV sets. Digitimes answers this question to a certain degree by asking "When will consumers make use of their 4K TVs?". The question indicates its view of the market, which is that without 4K/UHD content, consumers do not have a use for such a TV. Digitimes discusses the different options for UHD content, with streaming being the most obvious and mentions Sony for its 4K Ultra HD Media Player.
There is also upscaling as the most obvious form of creating UHD content. Every UHD TV comes with a scaler and the various brands are adamant that their solution delivers 4K/UHD content based on lower resolution content.
The remaining reason to own a 4K/UHD TV, according to Digitimes, is the 'bragging rights' associated with ownership of a set.
Returning to the question raised above, we should look back to when 1080p or FHD arrived and it was necessary to consider 720p and the difference with 1080p. Back then, some argued that 720p was all we would ever need to enjoy TV for generations to come. This was until 1080p came around and changed all that by providing even more pixels to the consumer. At that time, the highest resolution content came from DVDs. Cable started to provide higher resolution content after better compression codecs became available and some time later, the development of Blu-ray discs provided the first FHD resolution content.
Following the idea of content driving device sales, Blu-ray enabled FHD to take over the TV market. Is that correct?
Today Cablevision in the US provides around 500 cable channels, with about two thirds being HD channels. In other words, one third of all available channels are still not transmitting an HD signal. When we look at Blu-ray and DVD sales, they are still the number one source of content by revenue. Unfortunately the company does not break down Blu-ray and DVD sales.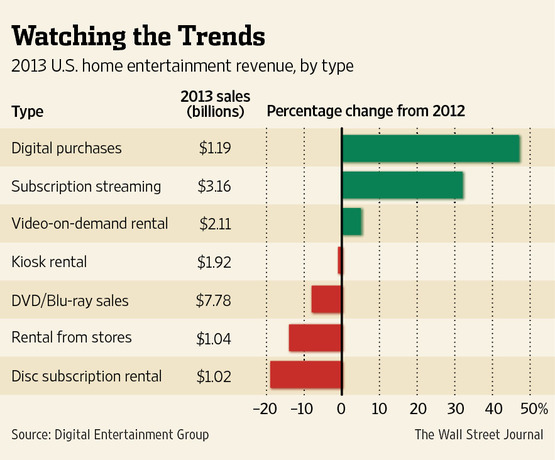 Home Media Research, on the other hand, estimates that DVDs still outsell Blu-ray two to one on a revenue basis. If we consider the significant lower price for DVDs in the market, DVDs are still the main source of content to FHD TV viewers today.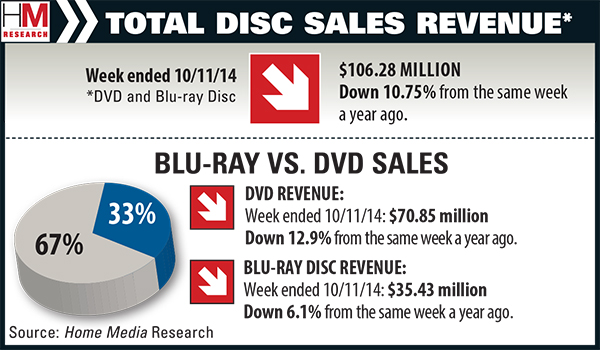 Display Central Comment
While Digitimes frowns at the idea that even 720p streamed content can't be scaled to true FHD content, what does it really think of DVD (typically 480p) upscaling?
I think that for most viewers resolution is more of a question of "Is it good enough?" If this is so, upscaling FHD content to 4K/UHD should work just fine. What is good enough today for the majority of viewers will most likely be good enough in the future.
I am not saying that people with good eyes for content detail will not notice a difference between scaled and native content. What I am saying is that the majority of people don't care. The real question is if people will be happy with DVD content scaled to 4K? – Norbert Hildebrand