MMT of Berlin, Germany, has supplied a number of transparent 32″ Hypebox display boxes to Media Markt in the Netherlands to be used in special promotions. Ten of the systems have been used in Benelux and they are included in Media Markt's flagship store in Eindhoven.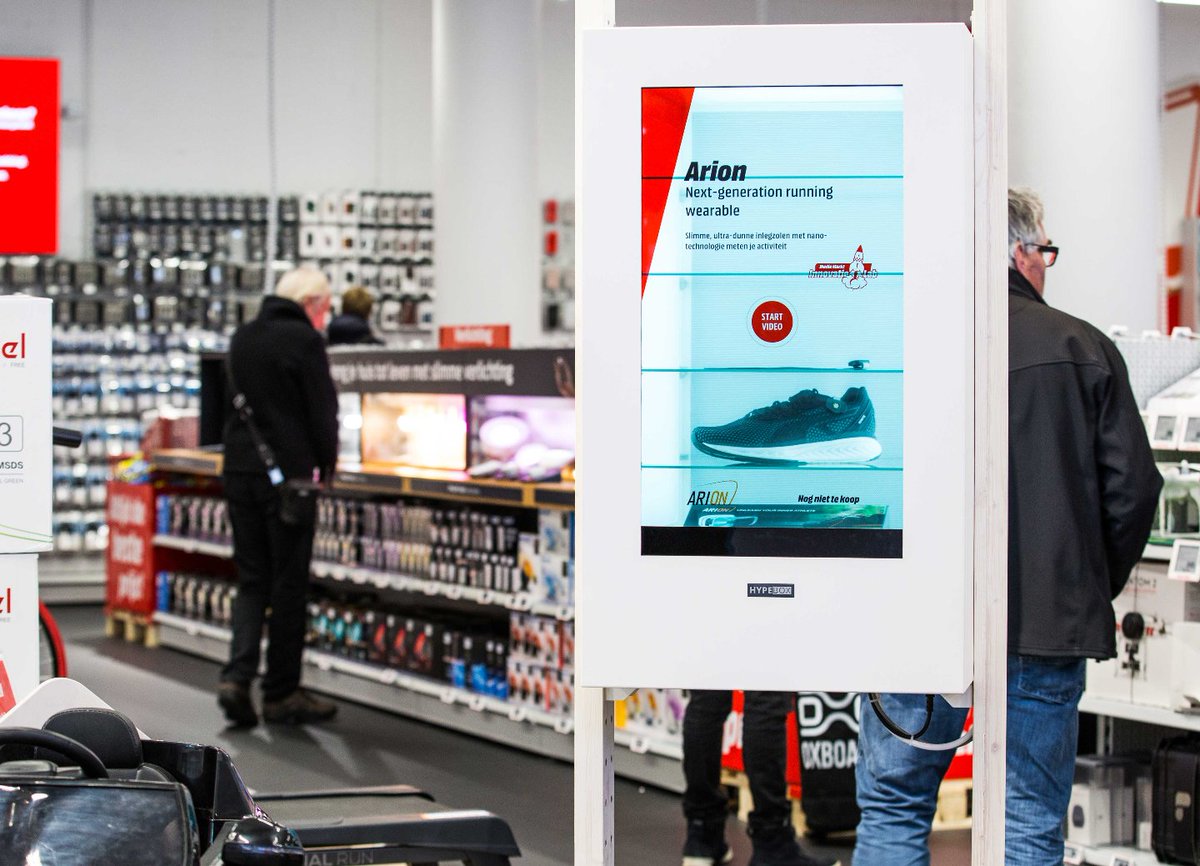 The boxes are available in a range of sizes from 10.4″ to 84″ and MMT has resellers in a number of countries around the world. The firm will also make custom sizes.
There's a video of the content shown on Vimeo and linked below.