HP recently unveiled a new gaming monitor lineup, including the Omen 27k Gaming Monitor as the showpiece. This monitor features HDMI 2.1 support, allowing seamless gameplay on next-gen consoles and HP's first-ever KVM switch, which enables control of multiple devices through a single keyboard, monitor, and mouse. The Omen 27k also delivers a premium gaming experience with 4K resolution, a color gamut up to DCI-P3 95%, a fast 144 Hz refresh rate, and ARGB lighting.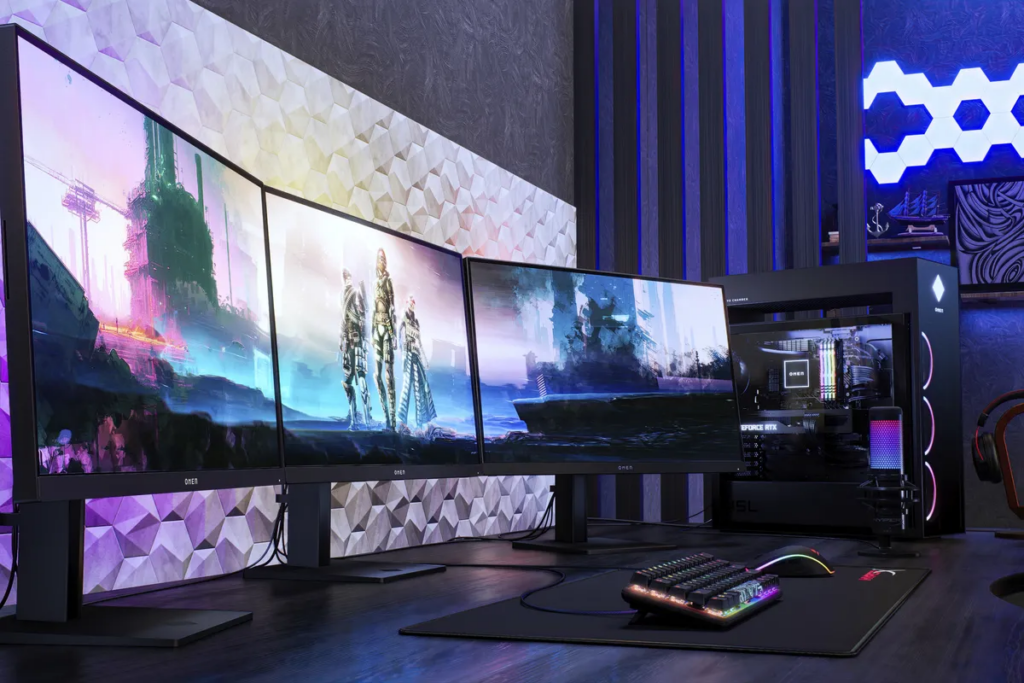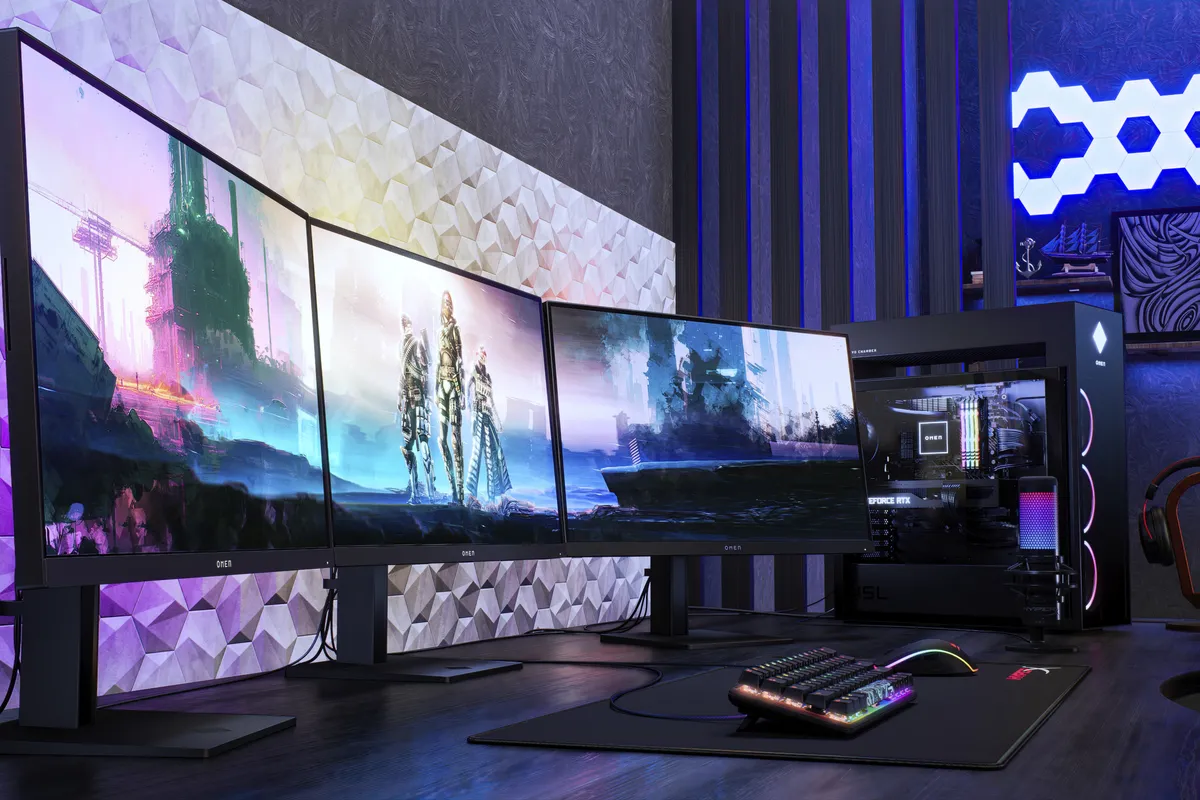 Additionally, HP announced new Omen gaming monitors, including the Omen 24, Omen 27, Omen 27q, Omen 32q, and Omen 32c. These monitors offer the industry-standard 165Hz refresh rate and plug-and-play connectivity. The Omen 27s and Omen 27qs have similar features but with a 240Hz refresh rate for competitive play. For those interested in grand-scale games or added workspace, the Omen 34c provides a 1500r curved screen with a 21:9 aspect ratio.
All new Omen monitors feature HDR, AMD FreeSync Premium, VESA ClearMR technology, ARGB lighting (on selected models), and ergonomic designs with adjustable stands. These monitors are VESA compatible for those who prefer mounting their displays.
In addition to the gaming monitors, HP also introduced the Omen Transcend 16 Laptop, the most powerful Omen 16 Laptop to date, and the Victus 16 Laptop. These laptops cater to gamers and content creators, offering powerful performance, advanced cooling solutions, and seamless gaming experiences. Moreover, the new laptops are enhanced with features from the Omen Gaming Hub, which optimize performance, extend battery life, and reduce fan noise.
| Product | Availability | Starting Price | Retailers |
| --- | --- | --- | --- |
| Omen Transcend 16 Laptop | Early Spring | $1,669.99 | HP.com, Best Buy, BestBuy.com |
| Omen 16 Laptop | Early Spring | $1,299.99 | HP.com, Best Buy, BestBuy.com |
| Victus 16 Laptop | Early Spring | $1,049.99 | HP.com |
| Omen 24 Gaming Monitor | Spring | $199.99 | HP.com, BestBuy.com |
| Omen 27 Gaming Monitor | Spring | $249.99 | HP.com, BestBuy.com |
| Omen 27s Gaming Monitor | Spring | $349.99 | HP.com, BestBuy.com |
| Omen 27q Gaming Monitor | Spring | $299.99 | HP.com |
| Omen 27qs Gaming Monitor | Spring | $429.99 | HP.com (pre-order) |
| Omen 27k Gaming Monitor | Spring | $579.99 | HP.com, BestBuy.com |
| Omen 32q Gaming Monitor | Spring | $399.99 | HP.com, BestBuy.com |
| Omen 32c Gaming Monitor | Spring | $379.99 | HP.com, BestBuy.com |
| Omen 34c Gaming Monitor | Spring | $479.99 | HP.com |
Source: HP