Dynascan, the specialist in high brightness LCDs, started showing us around its booth (which was extended this year to allow more room to show displays) by highlighting a new 85″ LCD that is intended for semi-outdoor applications with an integrated Android player, a feature that is coming to all new monitors for now. Despite the high brightness, the UltraHD LCD has good colour with 85% coverage of AdobeRGB, with the colour performance being pre-calibrated at the factory to a standard white point of D65. The monitor will be available from May in mass production.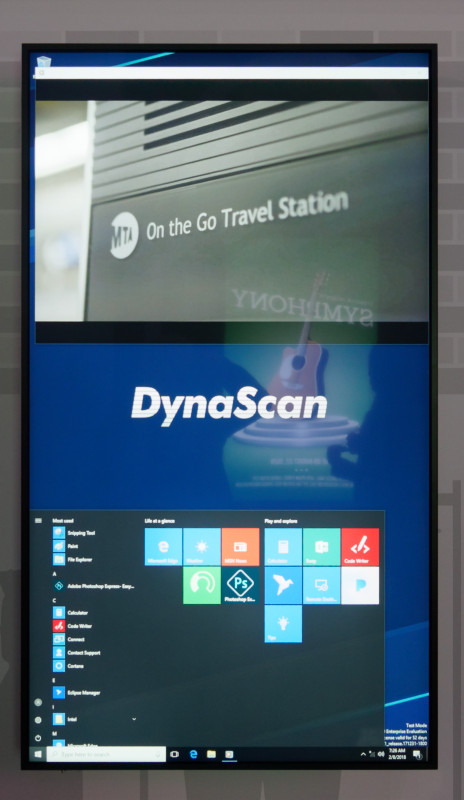 Dynascan's new 85″ display has 3,500 cd/m² of output. Image:Meko
The next new product was a 55″ dual sided display that is designed for shop windows and was previewed at last year's show. The unit has 3,000 cd/m² of output on the external face and 1,000 cd/m² on the store-facing side. It has FullHD resolution and uses an IPS panel. The stand is included and there are dual media players allowing for independent content.
Dynascan has also signed up to support Intel's SDM platform which allows the slotting in of SDM processor modules which are either Small or Large. Dynascan is supporting the large size module which has a power budget of 65W and active cooling. The smaller version uses passive cooling and can use processors up to 10W.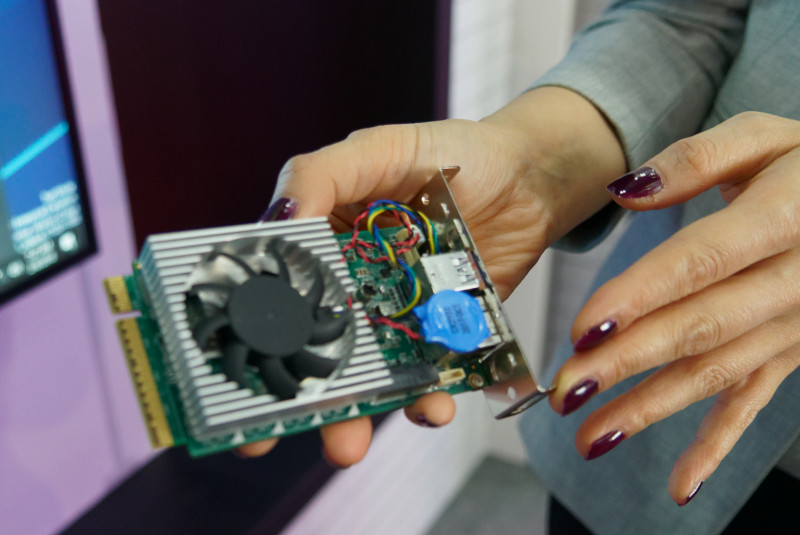 Dynascan's new 85″ supports Intel's large SLM processing add-on. Image:Meko
A new product that is under development is a 100″ UltraHD display although this might be a bit lower brightness than other Dynascan monitors at 700 cd/m².