Intel's Meteor Lake is its 14th generation 7nm mobile processor core expected to be released by the end of 2023. It's all part of a progression of mobile CPUs launching through 2025 including Arrow Lake and Lunar Lake. And displays play an important part in the approach that Intel is taking in some of the designs of these chips packaged under Intel's intelligent display technology. You can get lost in all the naming conventions and so-called branding of features but that's what you get when you have what is referred to as a tiled architecture, one in which these chips are being developed using a series of functional "tiles."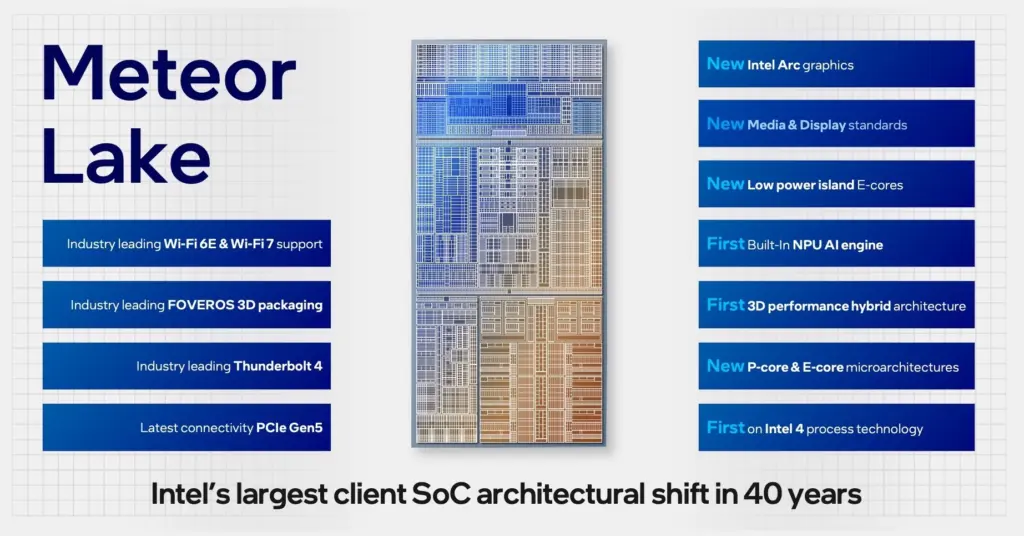 Essentially, you have four distinct tiles for Meteor Lake, the CPU, the GPU, SoC and I/O tile. The design lends some advantages over a typical monolithic design because it allows Intel to use different manufacturing processes for each tile to optimize the functionality based on the power, performance, and cost. It also makes it easier for Intel to add new features to its designs. With chip architectures boasting billions of transistors, it becomes imperative to have a modular, scalable architecture to manage the complexity of designs, and to ensure the best performance for each function of the client chip.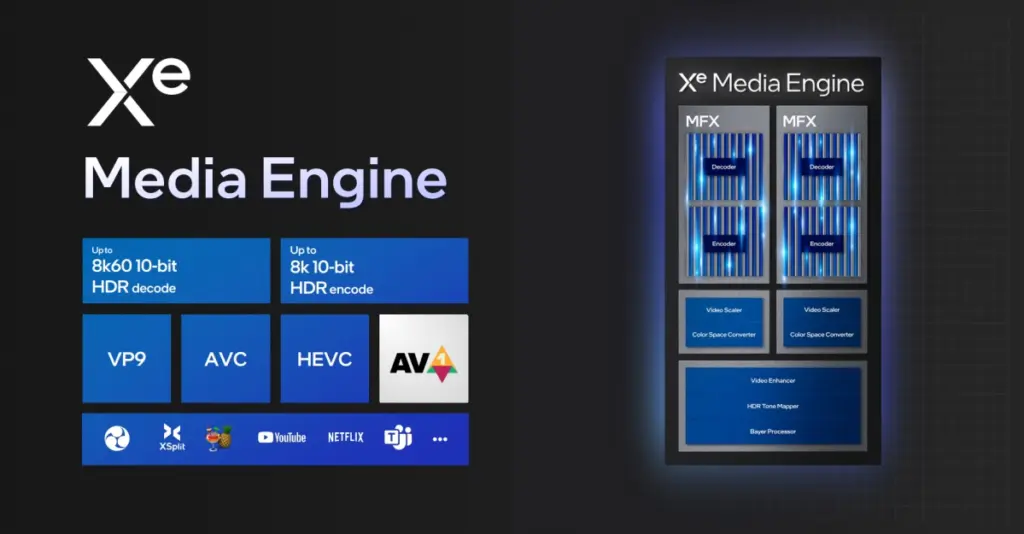 When it comes to Meteor Lake, and how it benefits the display in particular, because that's what you really want to know, the media and display part of the SoC offers some interesting features. First, Intel's managing user-based refresh rates by using the laptop's camera to detect if someone is looking at the screen. It reduces the display brightness and refresh rates to save energy if you are not paying attention and if you turn your back, it turns off the display completely. Refresh rates are also adjusted based on what you are doing on your laptop, not using higher refresh rates if you don't need it like when you are on a video conference. Intel claims that it can reduce battery usage by 24% working in tandem with the the integrated GPU. Initially, the expectation is that these features and the Meteor Lake chips will only be seen in premium laptops.
It doesn't stop there as far as the display is concerned, Meteor Lake will support a single 8K60 HDR display with or four separate 4K60 HDR displays. Gamers could get a single display at resolutions of 1080p or 1440p, running at 360Hz, according to the company. The media and display component also includes hardware support for the AV1 codec, which is something that Apple is also doing in its A17 chips for the iPhone 15 series. All-in-all, the display component of Meteor Lake, driven by the GPU, combined with the power saving features for the display, offer a well-rounded, compelling solution for laptops.