The UK Ministry of Defence (MOD) has granted BAE Systems a £40 million ($49.5 million) contract to refine and advance its Striker II helmet mounted display (HMD) for the Royal Air Force's Typhoon fleet.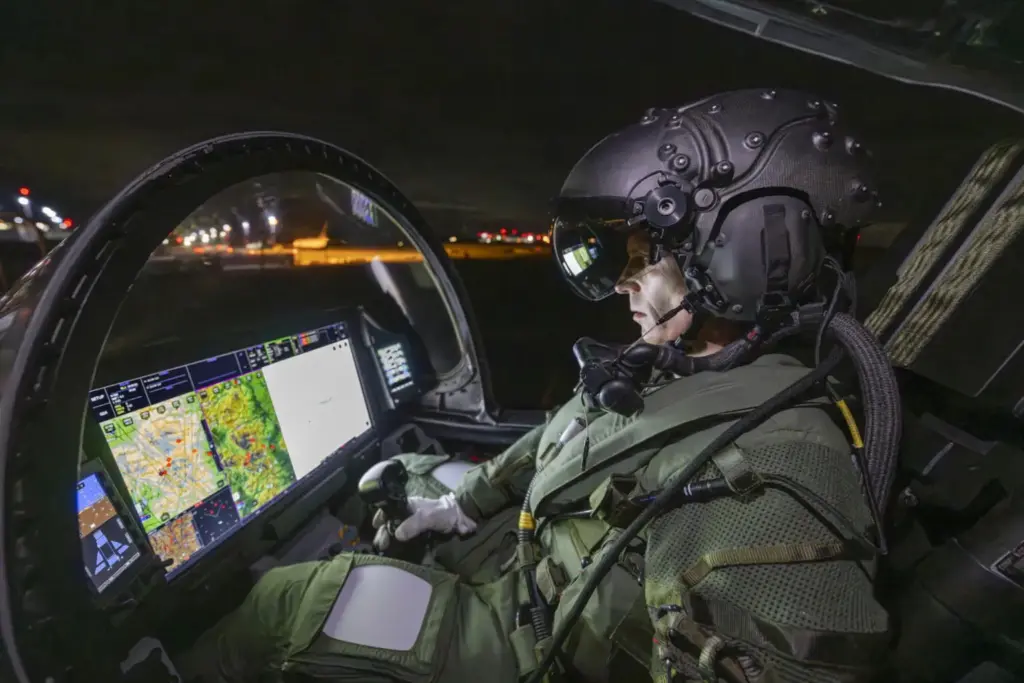 Developed in Rochester, Kent, England, the Striker II has an all-digital night vision system as well as a daylight readable color display. The helmet displays data directly onto the visor, giving pilots an augmented reality (AR) view of the world, amalgamating mission-critical information with real-world visuals.
As part of the newly awarded contract, BAE Systems engineers will be focused on advancing the helmet's capabilities. Initial production will proceed to support qualification and integration flight-testing at the company's combat air site located. Each helmet costs about $400,000 by some estimates. Pilots only receive the helmet when they have completed training and use a mock-up prior to active duty in an actual fighter jet.
The Striker II helmet has a 40×30 degree augmented reality display, AMOLED projectors, and a light-amplifying night vision camera. It is produced in limited quantities and is subject to rigorous testing because it must endure the explosive force of cockpit canopy ejections, withstand acceleration pressures up to 20Gs, resist winds up to 600 knots, and protect against environmental hazards like rain, sea spray, and corrosive chemical agents. It must also guard the pilot against head impacts during high-intensity maneuvers while being lightweight enough to prevent neck injuries during 9G pulls.
BAE Systems is also responsible for the larger single display for the Typhoon. This display, similar in size to a desktop monitor at 12 x 22 inches and is set to replace the current three 6×6 inch displays, offering the pilot a centralized and more extensive view. This transition aids in faster and more effective decision-making, enhancing the pilot's performance.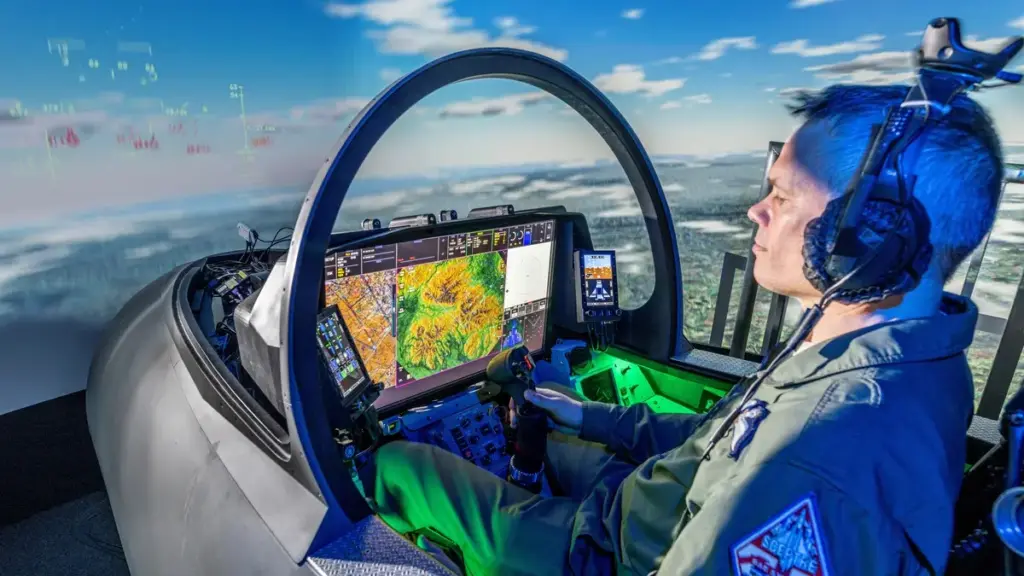 The contract promises a boost for the UK job market. The Striker II program is expected to create and sustain over 200 highly-specialized positions at BAE Systems' sites in both Kent and Lancashire. In a broader view, the Typhoon program overall has been instrumental in sustaining more than 20,800 jobs across the UK.