Dlodlo is a company based in Shenzen and founded in 2013 that is 100% focused on AR and VR products and was showing its new V1, a very lightweight (88g) set of glasses with 16mm of thickness and 105º field of view. The display is of '2K+' resolution and the frame is made of carbon fibre, to keep weight down. The unit shown in the photo is a pre-production sample and mass production is planned for the end of October. The company told us that the display is based on OLED, but it would like to ship higher resolution, but this would be 'later'.
We were impressed with how close the optics are to the display area and the optics looks clever, while the industrial design is unusual. Tentative pricing is $599 and the glasses can connect to a PC via HDMI.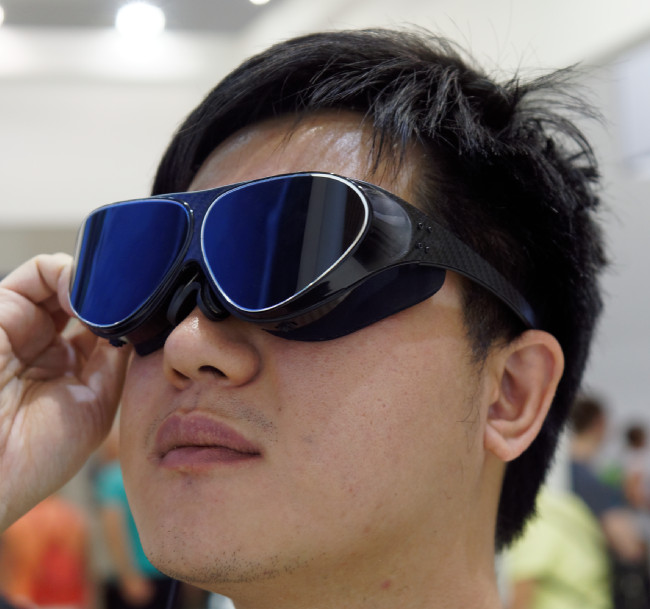 Dlodlo V1 – Image:Meko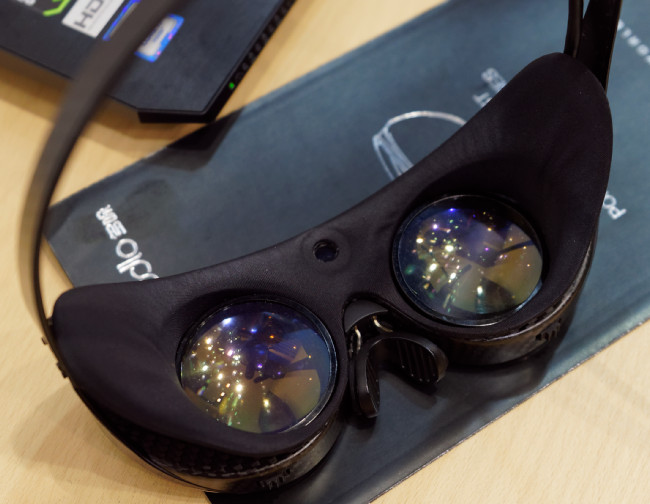 Image:Meko
The company also has a more 'traditional' smartphone-based H1 unit and it is developing a processing unit – which looks like a smartphone, but is just intended to drive the headset and is built on Android. That should be ready by the end of the year and may be launched at CES.