Delta had a booth that it was also using to show products from its Vivitek brand. First we looked at a home cinema projector, the HK2288 that uses the latest TI 'true' ultraHD chip and has 2,000 Ansi lumens and its aimed at those that want good colour – it uses an RGBRGB colour wheel to support Rec 709 and is lamp-based. It has a 1.39 to 2.09 zoom lens and has V shift. HDR is supported in the HDR10 protocol and the unit will ship around the end of July at $2,449.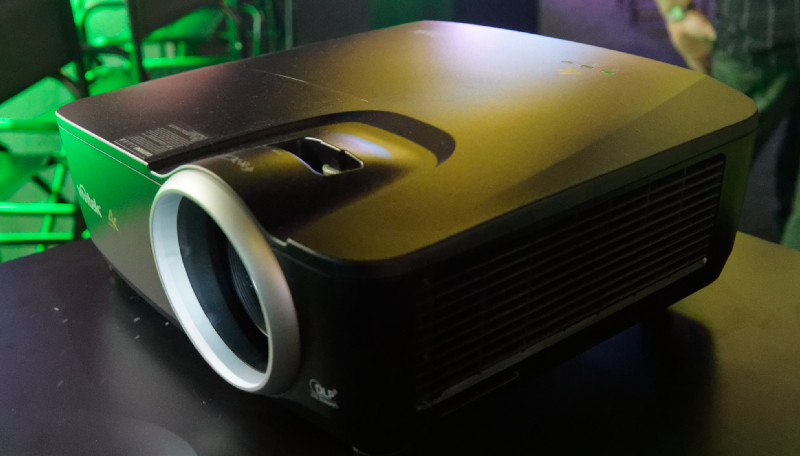 Vivitek's DLP projector has an RGBRGB colour wheel for good colour volume. Image:Meko
The DK8500 is a laser phosphor UltraHD projector that is designed for installation, rental and staging and is available with 9 different lenses, with throw ratios from 0.38 to 8.4. Output is 7,500 Ansi lumens. It has motorized vertical and horizontal shift as well as zoom and focus. There is a 'lens memory, for installations where different settings are used at different times. The unit is likely to support Rec. 709 and will cost around $28,000
The company was also showing DU9800 18,000 WUXGA L/P projectors which have a single chip engine. The projectors were being shown in a blended display and there are five different lens options.