At Display Week 2023, Dai Nippon Printing Co., Ltd. (DNP) will be showing an innovative redesign of system components used in liquid crystal display (LCD) module backlights, such as those found in notebook computers. The components offer higher luminance, wider viewing angles, and lower power consumption than their current market counterparts.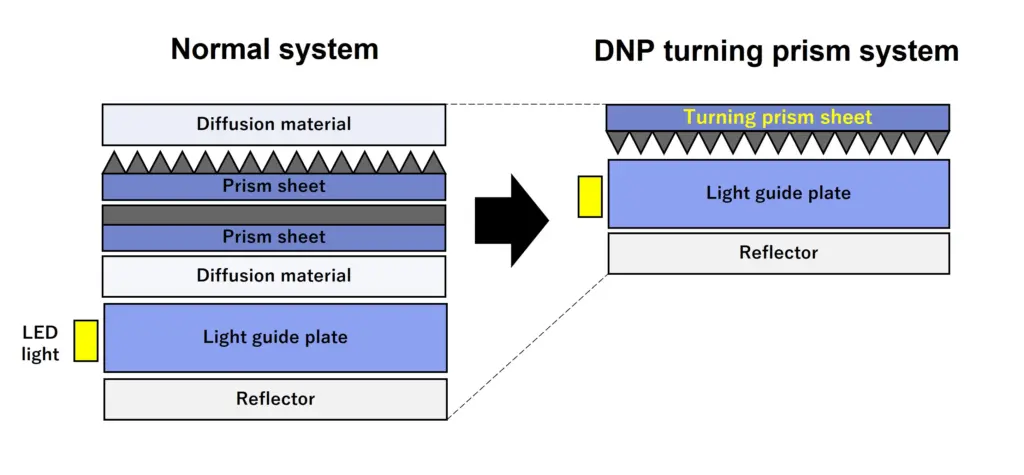 The primary components of DNP's novel design include a Light Guide Plate (LGP), a reflector, and a prism that refracts light. By adjusting the prism arrangement against the standard orientation and facing the LGP's light-emitting surface, DNP has effectively enhanced brightness. The positioning challenge of narrow viewing angles associated with prism usage has also been addressed. Through a cleverly redesigned LGP and reflector, DNP has optimized light utilization efficiency, enabling both high luminance and a wide viewing angle.
Furthering their innovation, DNP's team has not only been able to reduce the number of parts used in their new design but also successfully lower its power consumption. These improvements serve to cut CO2 emissions, lending the design an environmentally friendly edge highly valued in today's Environment, Society, Governance (ESG)-conscious market. The product also stands out for its slimness, with the LGP capable of being made as thin as 0.4mm.
DNP's redesigned backlight components are expected to reduce the size of batteries in notebook computers, which will in turn decrease the overall weight of such devices. This breakthrough aligns with an increasing global interest in environmentally friendly products and services, as well as corporate management policies that prioritize ESG considerations.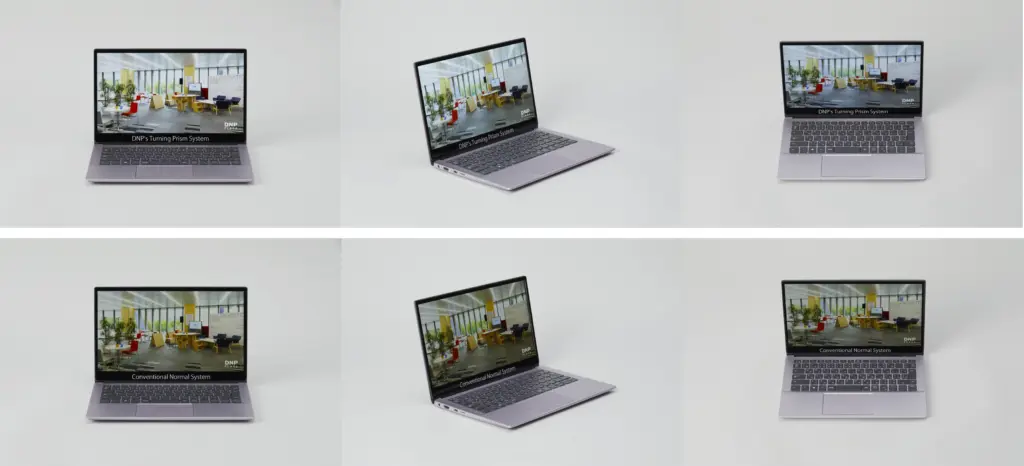 The company has also declared its intent to provide these advanced system components to panel manufacturers for use in a variety of displays, including those for notebook computers. In terms of economic projections, DNP is aiming for sales of approximately 2.0 billion yen ($14.5 million) by 2025, including related components.
This product launch marks an exciting development in the display technology landscape, promising to significantly enhance the performance of LCD backlight components and making a substantial contribution to environmental sustainability efforts in the industry.