AUO is using its presence at Display Week 2023 to highlight transparent, concealed, and foldable display technologies for immersive smart cockpits, foldable screens, and combining ART display technology with MicroLED.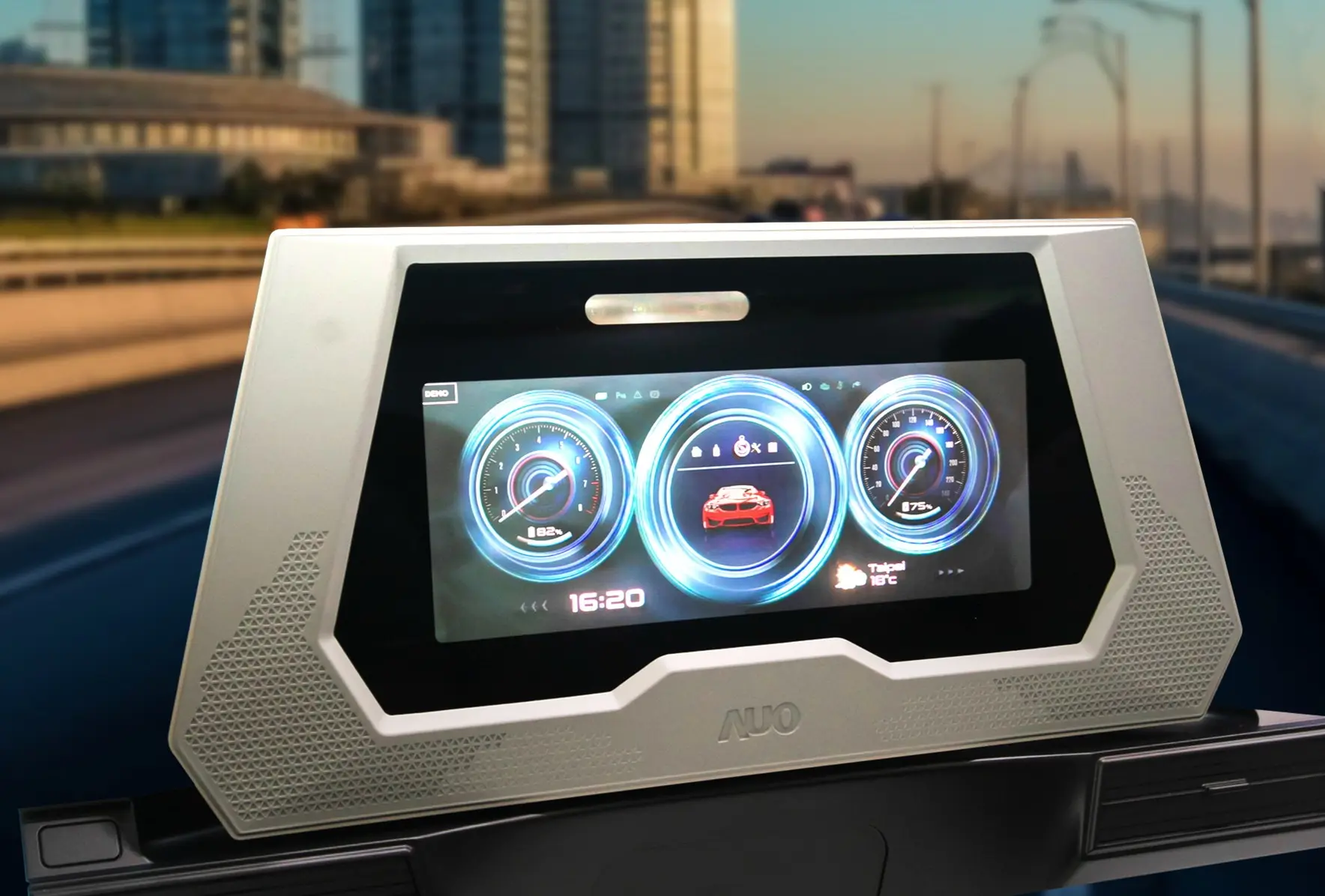 This year, AUO made a breakthrough in its design and processes, launching the world's highest resolution 13.5-inch transparent MicroLED panel with 163 ppi and a transparency of up to 55%. The panel also features an impressive brightness of 5,000 nits. By integrating high-transparency MicroLED display technology with LCD display panels in digital cockpit instruments, AUO wants to deliver easy-on-the-eye 3D stereo images with no special glasses required, having low-power consumption and a high dynamic contrast.
AUO is also showcasing the world's first 14.6-inch foldable display screen using MicroLED technology. The foldable display comes with an ultra-thin glass panel and a bending radius of just 4 mm, 202 ppi, giving excellent color hue and brightness even at a wide viewing angle.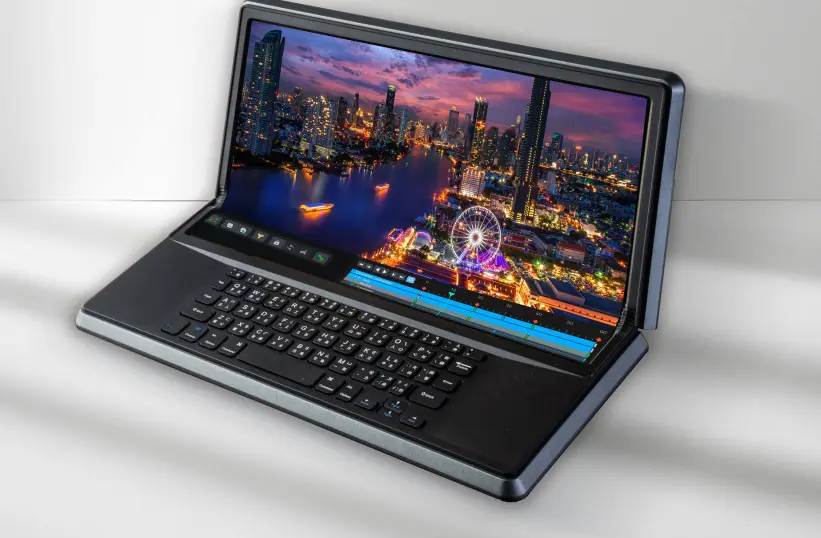 Digital Art Technology
In response to the rapidly growing digital art sector, AUO is introducing, for the first time, the ART (advanced reflectionless technology) integrated MicroLED display. Traditional LCDs often encounter problems such as backlight bleeding and narrow viewing angles. However, AUO's ART, combined with MicroLED technology, offers essential features such as true black displays, high brightness and contrast, wide viewing angles, and low power consumption. In addition, the display remains unaffected by ambient light, devoid of reflections that could disrupt the viewer's experience. The anti-glare, reflectionless, and high scattering features ensure optimal and clear visibility of displayed content, even in brightly lit environments. This technology can also reproduce unique textures like diamonds or other jewels in all their splendor, creating a mesmerizing blend of technology and art.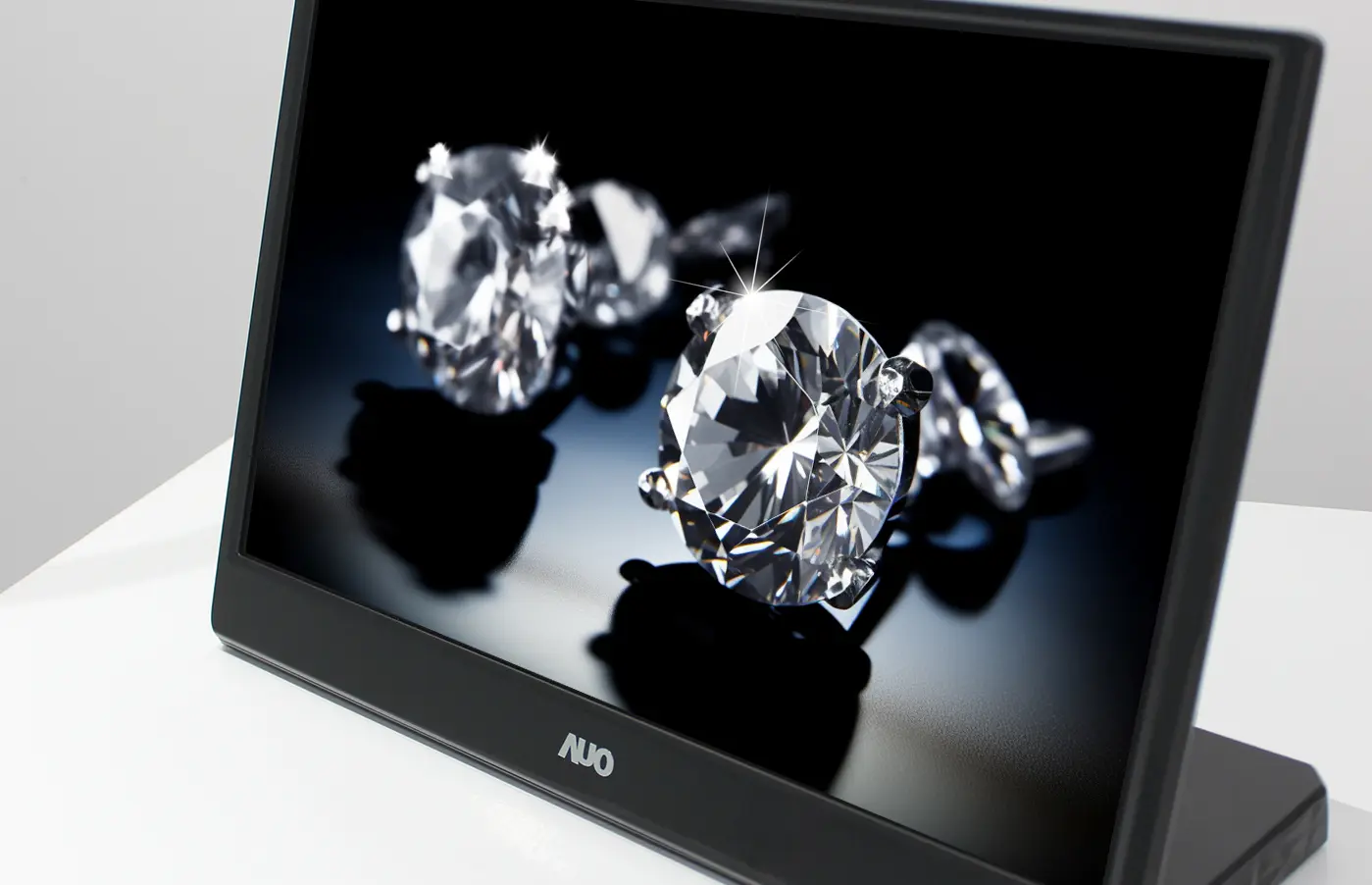 AUO's Pitch to Gamers
AUO is also developing high-value display technologies tailored to gamers, including a curved display that integrates ART. At Display Week 2023, AUO is showing an 18-inch QHD 240 Hz gaming notebook display with an AmLED QHD design. It boasts a 240 Hz refresh rate and HDR1000, offering up to 1,000 nits in brightness. With a 16:10 display ratio, this product ensures an immersive visual experience for gamers. Catering to strategy gamers, it is a 32:9 ultra-wide display with R1000 curved design showcases a 5K resolution, 360 Hz ultra-high refresh rate, and native VA contrast ratio of 5000:1.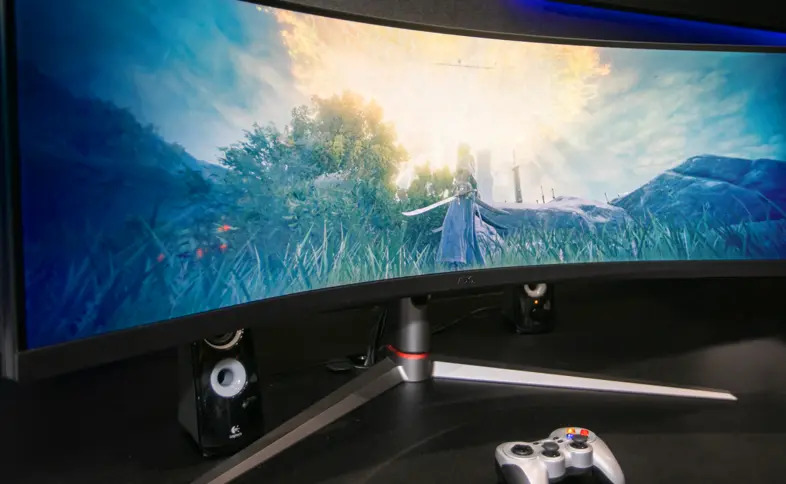 AUO has also integrated ART into their 32-inch 4K 240 Hz gaming monitor, designed to combat eye fatigue among gamers, relying on the touted reflectionless and low blue light features of AUO's technology.