Cedar Electronics is one of the many Chinese LED companies at the show, but more unusually it is based in Changchun in North East China, rather than Shenzen. The company is concentrating on developing Chip on Board (CoB) LED technology, where the LED chip is directly mounted on the PCB, then encapsulated, rather than being encapsulated before assembly (see Sony, SiliconCore and DeepSky). Using this method means that reflow solder is not needed and makes the modules more reliable.
At the show, there was a 3840 x 1152 display based on 1.25mm pitch technology which produces 'more than' 600 cd/m² of output with contrast of 3,000:1 and claimed uniformity of 97%. The power consumption is 200 W/m² (average) or 600 W/m² (peak). The front is protected to IP54 and the modules are square at 96 x 96 with 4 x 4 modules in each cabinet.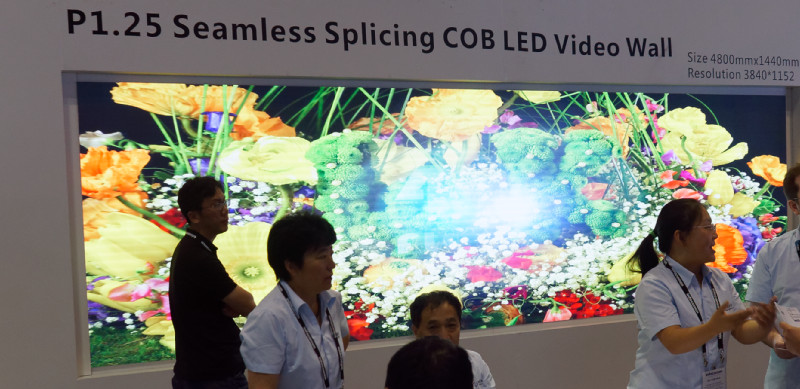 Cedar LED is Developing CoB LED Technology
Cedar also showed a 121″ 1.397mm pitch display with 1920 x 1080 resolution. The modules are 96 x 108 and are in cabinets in a 4 x 2 array to give a final resolution per cabinet of 384 x 216. That means that a FullHD display can be made with a 5 x 5 array. Performance is basically the same as the 1.25mm pitch devices.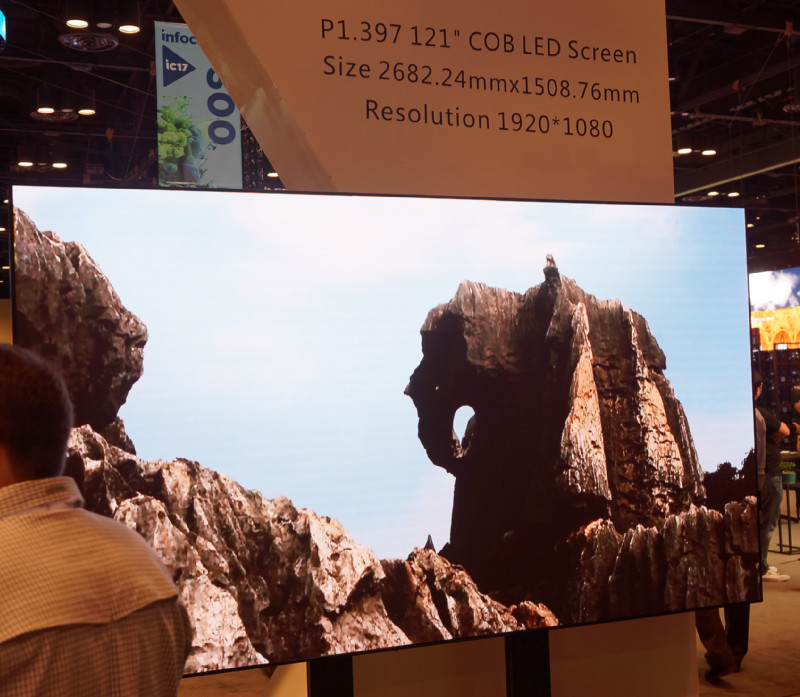 Cedar has designed this LED system to create FullHD with a 5 x 5 array. Image:Meko
Cedar Electronics also makes traditional SMD displays up to 25mm pitch and has wins in outdoor displays, broadcasting, transportation, control rooms and conference centres.