Market Intelligence – The budding world of wearable devices is about to change even before it goes mainstream, so says a recent report on wearable technology by Juniper Research. The group recently published its Smart Wearables: Fitness, Glasses, Watches, Multimedia, Clothing, Jewellery, Healthcare & Enterprise 2014-2019 forecast and report.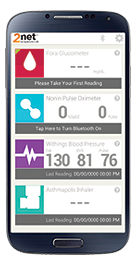 It includes key findings that wearables, like the coming Apple Watch, and a plethora of other wearable devices, are going to become secondary to software driven services that can manage all the new data generated by these wearables. Meanwhile the group has forecast that device shipments in the wearable space will hit 116 million (or quadruple) by 2017; that number translates to about $53 billion in revenue for wearable devices according to Juniper's reckoning.
The shift reported by Juniper is that unlike the smartphone mobile OS space, with just two dominant players (Android and Apple), we will see a plethora of software services including those two, but also other companies like Samsung, LG and even Qualcomm (2Net), and this opening will allow new wearable devices to proliferate beyond major players deep into niche markets including but not limited to health and fitness. Juniper sees the software side as a barrier to entry that, when diminished by the growing options of online services, will open up the door for more creative hardware devices that tap into the cloud.
The Juniper report author, James Moar, said he expects more advanced wearable devices to be developed, likely "…starting with enterprise and healthcare applications, as these segments have clear use cases that technology can solve", the Juniper press release reported. Interestingly, Juniper said that only a "tiny fraction" of devices will be tied to smartphones (or the computer in your pocket) according to the research.
For example, the Qualcomm 2Net Data Center is accessed by wearable devices using 2Net Hub and Mobile cores, a software module for machine to machine connectivity to the cloud platform supported by Qualcomm. It's a mobile phone or tablet based solution that collects (and processes) data from various medical devices, sensors (biometric etc.) then establishes a secure connection via standard mobile networks (wireless, WAN, Cell or WiFi)  back to the Qualcomm NOC (2N data center.) This aggregates clinical data from (lots of) medical devices (what Qualcomm calls an "open ecosystem") and also offers HIPPA level security, compliant with ISO13485 standards, and FDA and CE registered and approved medical device and data systems (MDDS). Key target areas already served include mobile disease management and application specific devices like blood glucose meters, inhalers, diagnostic and activity monitoring devices, and that's just the beginning.
Finally, Juniper expects the fitness class of wearable device (a subset of above) to lose its "wearable device crown" as the age of sensors begins to move into multi-purpose devices that not only monitor and track, but notify, communicate and expand into the uncharted waters of unbridled product development. And that brings us back to displays as a gating technology that can help in the coolness factor, cost and even deployment coming down stream.
In our opinion, in the short to mid-term, the wearable market will bifurcate into stand alone "wearable devices" that run on their own chips and memory versus (perhaps lower cost) "wearable attachments" that are mainly sensors with a display and communication links back to the computer in your pocket. And it's that computer doing all the processor heavy lifting and communicating to the cloud. But in the end, both will need a good, thin, low powered flexible display and when it gets here, watch out. – Steve Sechrist