We've reported several times on Varjo, the Finnish start-up that is developing an augmented reality system with variable resolution – fine in the centre and more coarse over the rest of the image. (Varjo Closes $15 million Investment Round). However, when the company came to London to show its VR headset recently. we were at ISE and couldn't get to see it. However, the company was at MWC, so we were happy to catch up at the event.
The headset combines an image from a FullHD OLED with 3000 ppi, from Sony, although any microOLED could be used, to provide a very detailed foveal area with a DLP-based imager which is lower resolution for the main display. This is more economical than a full display with high resolution as well as reducing the number of pixels that need to be processed and rendered.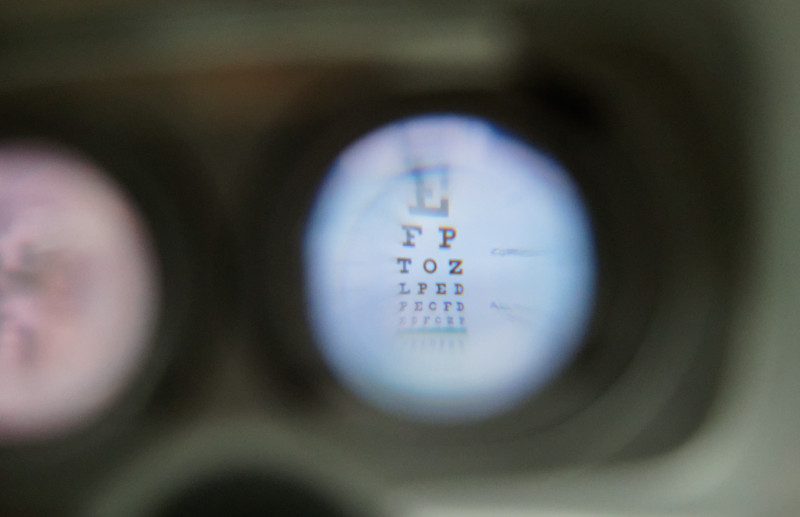 The company used an image with a room that had an 'eye chart' on one wall. This was very fuzzy when the headset is not centred on the headset, but came into focus when centred and became clearly legible. That was a clever demo to show the concept and RoadtoVR managed to capture a video that shows it well.
Headsets based on the technology will be available towards the end of 2018 and will cost somewhere between $5,000 and $10,000. It is expected to use SteamVR tracking. The wide price range is because the company has not yet finalised the specification of the commercial version. It is even possible that the company may have some movement on the foveal part of the image.
Analyst Comment
The resolution of the fine part of the display was very good – just the kind of performance that we'd like to see. However, there was a clear transition from the fuzzy part of the image to the sharp part and there was slight optical disturbance between the two images (we probably should have gone back to look again after thinking about this, but MWC is busy!). That would work fine for professional applications that need the level of detail, but I found that the effect rather disturbed the 'suspension of disbelief' of being in a virtual world.
The technique could be very useful for the kind of collaborative working/virtual display applications that are being developed, but which really need a lot more resolution to be anywhere close to the usefulness of desktop monitors.
However, Varjo is at a very early stage, so there is plenty of time for optimisation. The company would like to be able to use gaze to direct the high resolution segment of the image to where the fovea is looking.
(By the way, check out the 'creativity' of the firm's marketing with its wacky video at https://varjo.com/)