Warranty Week has been giving its summary of 2016. The report covers US companies and all industries, but you can find it here if you want the full story. We noted that Cree was among the top ten in terms of %age changes (going from 0.9% to 2.0%), although it was well behind Netgear which has jumped from 5.2% to 8.3%. 57 of the top 100 warranty providers saw claims rising. Hard disks seem to have got more reliable, with Western Digital reducing its accrual rate dropping from 1.3% to 0.9%. Cree's accrual rate, on the other hand, jumped from 0.7% to 3.0% (and Consumer Reports has said in the past that actual lifetimes are a long way short of the ten year warranty that the company offers.
The site showed that since 2003, warranty claim rates and accrual rates had steadily declined until 2012 but since then the trend has been less clear with claim rates between 1.25% and 1.5%, down from nearly 2% in 2003.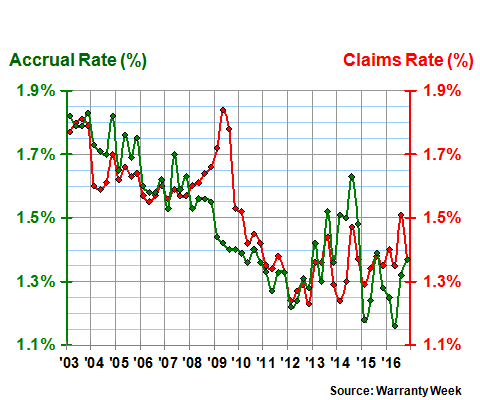 Warranty week's annual trend report shows falling costs until 2012, then a mixed trend.
These numbers are across all industries. When the publication looks at just high tech industries, the amounts are in the chart below.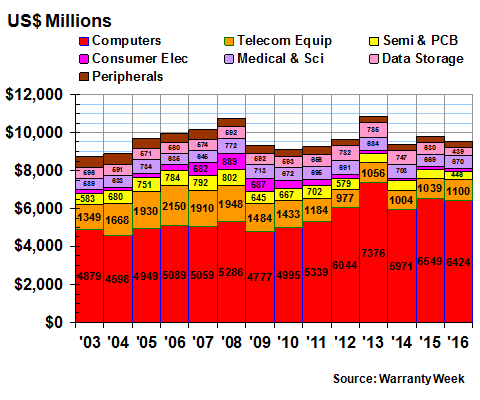 Warranty week's numbers show the annual high tech warranty spend has been well controlled