The Ultra HD Forum has released its Phase B Guidelines covering dynamic metadata, higher refresh rates, lower bandwidth requirement and next generation audio.
Madeleine Noland, Chair of the Guidelines Work group said,
"Phase A Guidelines address technologies that were solidified in 2015 and 2016; then in the summer of 2017 we ran a survey with Operators to guide the choice of the next phase of technologies."
The Phase B Guidelines are available in an 80-page technical document that outlines the following topics as the "Future of UHD":
Content Aware Encoding
Dual-layer HDR Technologies
Dynamic HDR Metadata Systems (Dolby Vision and SL-HDR1)
High Frame Rate (100/120 Fps)
Next Generation Audio (Dolby® AC-4 Audio and MPEG-H Audio)
Noland added,
"Our Guidelines are regularly updated, and further technologies will be addressed. Also, as with the Phase A guidelines, we remain strongly focused on backwards compatibility so that the introduction of new solutions doesn't break what's already in place. Phase B Guidelines will soon include end-to-end workflows for all distribution systems including OTA, MVPD and OTT, which is a hallmark of the Forum's work."
The Phase B technologies were demonstrated at the NAB Futures Park exhibit at the conference.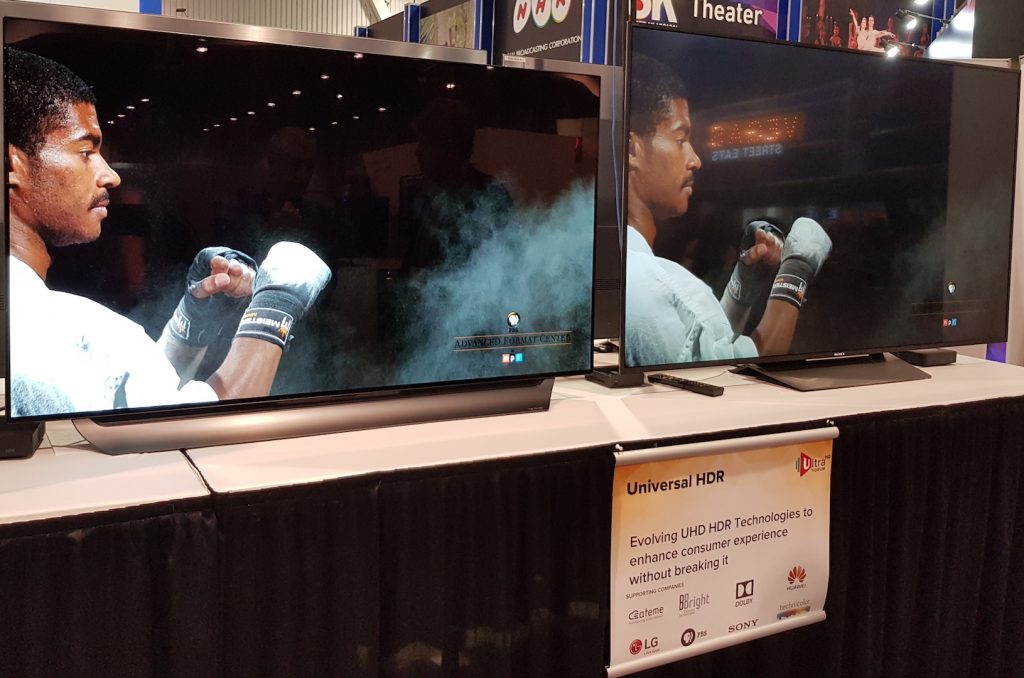 Courtesy UHD Forum
The NAB demonstrations also included system monitoring of UHD operations, and interoperability solutions to provide a seamless experience for consumers.
Thierry Fautier, President of the Ultra HD Forum, said, "After three years focused on already deployed technology, we are excited to be showing key UHD technologies of 2018 and beyond." — agc