UBI Research of Korea has released through OLEDNet its views on the development of flexible and stretchable OLED displays. The company highlighted the stretchable display that Samsung showed at SID and that LG Display has also said it is developing stretchable OLEDs in a project with Korea University and with a target of 20% stretchability over the four year project.
This is UBI's stretchable OLED Roadmap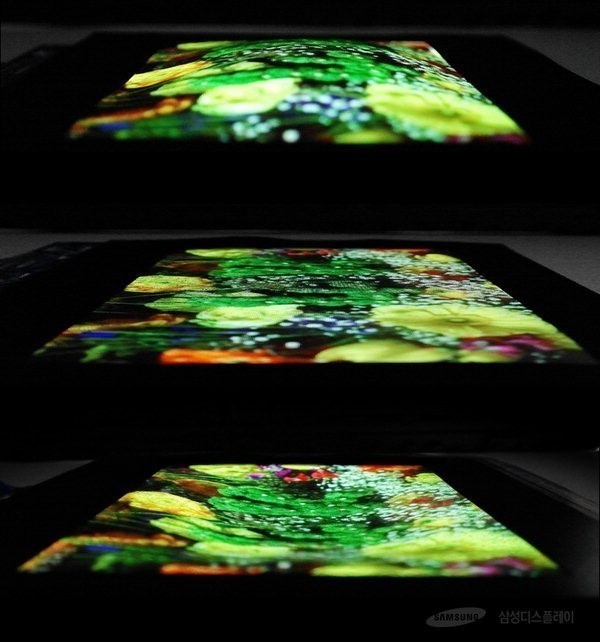 This Samsung stretchable display is 9.1″ diagonal and was shown at SID.
In addition, LG Display has developed flexible plastic substrate materials, flexible wiring materials and transparent electrode materials, stretchable organic light emitting materials, and flexible encapsulates, they will also acquire essential process technologies including TFTs and process architectures that enable low-temperature processing.
UBI said that at present, stretchable related technology is not yet applied to production, or elongation is only about 5%, and the number of repeated stretching operations is limited. In addition, most of the source technology is overseas, although the firm expects that Samsung Display and LG Display will be able to overcome the technological gap with latecomers.