The biggest technology buzz from CinemaCon was the announcement that Samsung has developed an HDR LED video wall solution specifically tailored for the cinema market. Called the Samsung Cinema Screen, this was earth shattering news that is already getting Sony to re-evaluate its plans to commercialize its Cledis display for the cinema market. (Sony Rethinking Cledis for Cinema) The pricing is expected to be affordable for those looking for a Premium Large Format (PLF) solution – roughly on a par with an RGB laser projection solution for a 4K 34-foot (10.4m) wide screen. Samsung plans to install a system in a post production or studio in Hollywood before the end of the year.
The Cinema Screen was developed entirely by Samsung, but GDC provided the IMB and worked closely with Samsung on putting it all together. Samsung's Audio Lab worked with Harman to develop the demo audio solution and will continue to improve it in the future to create a proprietary audio product offering.
A 4K demo was set up at the Orleans Hotel and Casino, which includes a multiplex. Viewing at this venue was by invitation only and was closed to the press. I was able to see the demo as a consultant, so I cannot report what I saw, but there are many other details that were revealed by Samsung, GDC, others I spoke with at CinemaCon, plus additional media reports that I will draw upon to describe what I can.
Partnerships
First, the group that is developing this solution is the LED video wall team within Samsung. This group currently offers solutions for the ProAV market, but did not have experience in the cinema market, so it teamed up with two companies: GDC and Harman.
Harman is now owned by Samsung, so that was an easy partnership. Harman focused on developing an audio solution with Samsung's Audio Lab for theatrical use with the LED video wall. With projection, the center speakers are placed behind the screen, which is perforated to allow sound to travel through it. An LED wall cannot be perforated, so a new solution was needed.
What Harmon did was place the center channel speaker above the LED video wall and then use proprietary audio processing software to move the sounds down so it was centered on the screen. This leaves in place all of the rest of the speakers in the theater, minimizing any changes to the audio solution if an LED screen is used. However, Samsung stressed that this audio solution was still a work in progress so things could change.
GDC is a provider of the DCI-compliant servers that store and feed-up content to the projector. At CinemaCon, they held a press conference to highlight their new products (see separate article (GDC Launches JetReel Cinema; Updates Server and Software) and to announce a new concept: JetReel.
GDC pitched JetReel as an 8K cinema solution using the Samsung LED video wall technology, although they will be able to offer 4K solutions as well. GDC will become a system integrator for Samsung. GDC will supply its own media server, Media player and IMB. Samsung developed the internal security technology for DCI compliance to help ensure signals could not access in any way to avoid piracy. The Samsung Cinema Screen is currently undergoing the DCI certification process.
Samsung told us that the Integrated Media Block (IMB) along with the video wall controller has been designed to be added to the back of one of the video wall cabinets and it can be located anywhere in the wall. Cables are all internal to the housing and there are security interlocks that stop the signal flow should a cover be removed.
JetReel
There will be two standard configurations: 4K and 8K. The DCI-4K (4096×2160) version consists of 96 cabinets with each cabinet composed of 24 LED modules, each of which is about 6"x6" (15cm x 15cm. That ends up being about 34' (10.4m) wide.
The 8K JetReel solution uses four times as many cabinets (384) to create a screen that is 67' wide and 35' tall. The cabinet in the photo was on display in the GDC booth.
GDC is apparently moving beyond its hardware roots with JetReel as it wants to be a full service premium theater solution including luxury seats with massage options and trays, the ability to order concessions from your seat, concierge service, alcohol and more. In other words – like first class airline service, they said, with 'an incredible AV experience'.
JetReel also has a unique business model. GDC says it will provide and install the gear — meaning the cinema owner won't have to make a large up-front investment — as part of a profit-sharing agreement.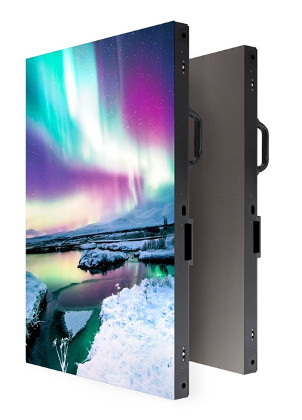 Specifications
The pixel pitch is 2.5mm, which is appropriate for normal viewing distances in a theater – and one of the reasons the cost is attractive. Peak luminance is 500 cd/m² (146 FL) with a wide color gamut and High Dynamic Range (HDR) capability. Lifetime is said to be 100K hours to 50% of luminance, so it provides many years of operation.
The contrast ratio is said to be infinity, which assumes that the measurement is taken when there is no signal to a black part of the screen. However, for OLED panels, ICDM recommends not using this infinity value, but instead, measure the black level at the lowest signal black level. Such methodology should be applied here as well.
Note that the peak luminance is 146 FL (500 cd/m²), ten times the current cinema standard of 14 FL (48 cd/m²) and higher than the Dolby Cinema level of 31FL (100 cd/m²). That allows a lot of headroom to enable the screen to be used in lights-on applications like eSports or concerts in the theater.
The color gamut was not specified, but it does support the full DCI-P3 color gamut – probably all the way up to 500 cd/m²! How far beyond this it can go is not clear.
Samsung has also added significant anti-reflection coatings to make the screen incredibly black – even with a light shining on it, we were told. There is also a protective coating to minimize any impacts from objects – whether intentionally or inadvertently landing on the screen.
The viewing angle is speced at 130º horizontally by 65º vertically with uniformity of 95%. Frame rates up to 60 fps are supported.
Currently, there is no support for stereoscopic 3D, but two viable options exist. One would be to place polarizers with opposite polarization on alternative lines or columns for use with passive glasses, but this will compromise resolution. The other is to useactive shutter glasses but these are not as popular.
Theatrical Demo
In the demo at the Orleans theater, content graded for 14FL theatrical release was shown, then the HDR version was shown for comparison. For some of the HDR versions, the UltraHD Blu-ray master was used with the 1000 cd/m² peak luminance of the source tone-mapped down to 500 cd/m² for the screen. One piece of content was also regraded specifically to the capabilities of the Cinema Screen. Finally, a gaming example was shown to illustrate the lights-on performance.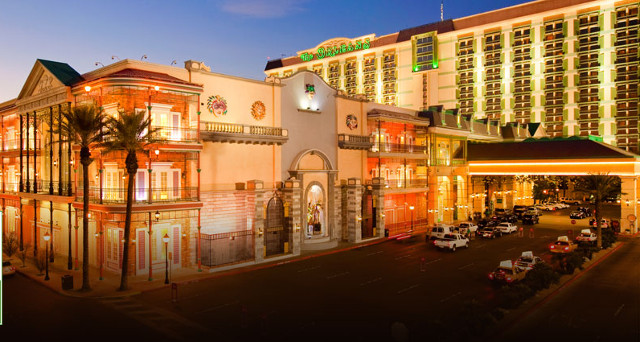 While I have my opinion on what I saw, I will not report that here out of respect for Samsung and the Studios who banned the press from attending. However, I did ask others who saw the content what they thought, as other reporters have done, who did not see the demo.
The overall impression was excellent but many thought the 146 FL peak luminance was too high as this might lead to eye strain in a dark theater.
There was a lot of interest in having Samsung install one of these systems in their facility so they can begin to evaluate it and determine its utility for mastering and theatrical presentation.
LED solutions offer many potential advantages over projection such as no hot spotting, less energy and air conditioning costs, no optical distortions from the projection lens, higher contrast and luminance, and lower black levels (except for the Dolby Cinema, perhaps).
In general, there will be concerns about uniformity of the screen over time, calibration, replacement of defective elements, bit depth and the rendering of very dark black details with fidelity and more.
In summary, Samsung's announcement and demo will have a major impact on the cinema market. While it is not time to talk about the end of projection in cinema, new alternatives are clearly coming, which means the projection guys need to step up their game. – CC