Raythink, the Shenzhen-based tech company specializing in augmented reality head-up displays (AR-HUDs), has unveiled its latest AR-HUD solution at the 20th Shanghai International Automobile Industry Exhibition. This innovative product, which employs OpticalCore picture generation and wave-layer three-dimension technology, is capable of projecting a 3D image that can be seen without the need for special glasses.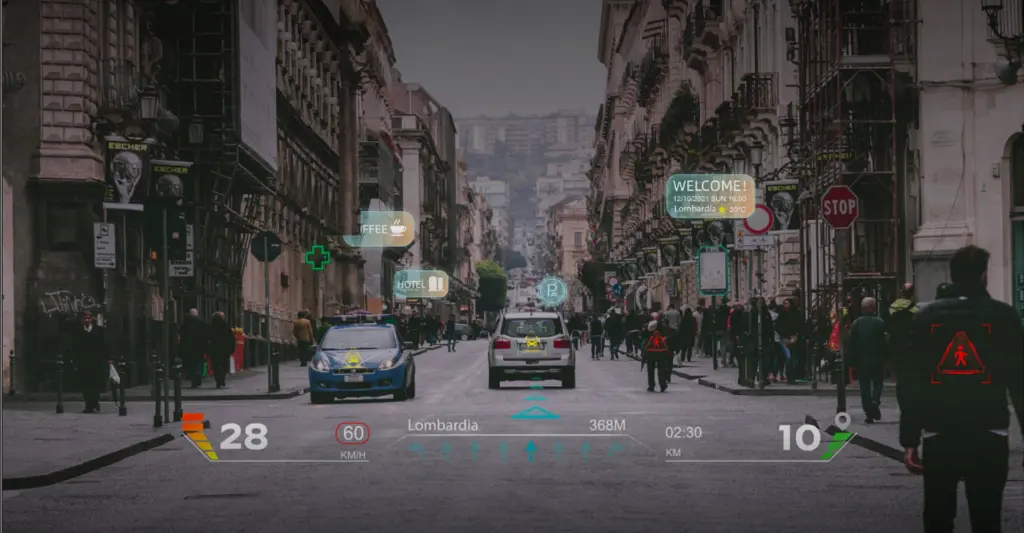 The HUD technology projects crucial driving details, such as speed, navigational directions, and advanced driving assistance features, directly onto the windshield. This real-time display eliminates the need for drivers to look away from the road to access this information. To enhance the AR HUD's integration with reality, the product uses a core light source module to offer a wider field of view and a greater virtual image distance.
The OpticalCore technology, also making its debut at the Shanghai Auto Show, utilizes laser beam scanning as a light source. This approach enables a wider field of view—spanning three lanes—along with superior image contrast. Notably, this is achieved without light window effects or solar loading, and with lower costs and power consumption than traditional thin-film transistor and digital light processing solutions, according to Raythink.
One benefit of using the OpticalCore technology is the increased number of chip manufacturers available. This reduces the likelihood of Raythink encountering chip shortages.
The application of this new solution extends beyond AR-HUDs. It can also be used in AR headlights, in-car micro projections, fixed focus AR vehicle displays, and industrial settings. Raythink anticipates the product will enter mass production by the second quarter of 2024.
With demand for AR-HUD standard equipment on the rise, Raythink is planning to expand its production capacity this year. The company is also working on developing the next generation of immersive AR-HUDs to accommodate digital large-screen displays in smart cars.
Raythink has previously secured ISO9001, IATF16949, and other quality system certifications. The company received orders for ten mass production projects and expects its AR-HUD products to be installed in over 400,000 vehicles.
At the Shanghai Auto Show, Raythink also announced a strategic partnership with AI Speech, a leading Chinese AI platform. The company has previously partnered with several top-tier suppliers, including UK mobility service provider Aptiv, smart system manufacturer AliOS, and US smart cockpit maker Visteon.