I first came to IFA, the International Funkaustellung (literally international Radio Show) 25 years ago. Most shows follow an arc of lifetime (like football managers) – building up, succeeding, then fading and dying or moving on. So what about IFA?

The show was established nearly 100 years ago, so it's a bit tricky to comment on its lifetime. It has re-invented itself a couple of times since I have been going over the last twenty five years. But how did it look this year and how did it compare with years past?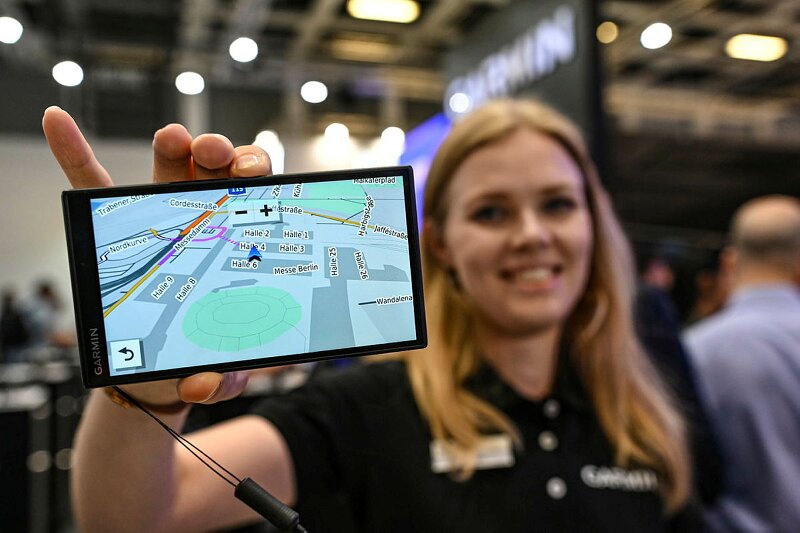 IFA in the post-war years and before 'the wall came down' had a special place in the German CE industry. I have spoken to veterans who attended and exhibited then and they highlighted the difficulty and cost of attending. However, great German brands like Grundig, Metz, Siemens, Telefunken and Loewe went along to show their latest and greatest products. But they also went along to express support for the West Berliners and so attendance was almost politically mandatory to maintain the brand. However, the German CE industry is long gone (even if the brand names survive as licensed brands).
TVs Got me to IFA
I had been mainly interested in monitors in the years up to the mid-90s, so hadn't paid a huge amount of attention to TVs, but when I started my Display Monitor newsletter, I realised I had to go a bit wider, so as well as CeBIT in Hannover, Photokina in Cologne, Systems in Munich and Drupa in Dusseldorf for pre-press), I thought I should add IFA to my list. In those days, IFA was only every two years, alternating in early September with Photokina. Things didn't change so fast in the last century!
IFA then realised that it needed to go to an annual rhythm and IT also was developing into the consumer space. CeBIT and IFA slugged it out over which fair would win with consumer IT and CeBIT tried developing CeBIT Home, but with not much success. Big CE brands said that they simply wouldn't or couldn't support two major consumer fairs and IFA won. CeBIT lost the battle and went back to being an IT fair for Germany, but the internet killed even that.
IFA Grows and Widens its Scope
IFA grew, but as the IT brands got less interested in trade shows, it was in danger of losing relevance and scale. The TV and home entertainment businesses alone couldn't support the scale of the show, so IFA widened its scope with a big push to appliances and 'lifestyle' (I've never really liked, or probably understood that term!). As the CE brands consolidated their hold on the flat TV market squeezing out the wannabes and smaller players, this allowed the fair to continue to grow and flourish. CES in the US has adopted automotive to help with the same issue.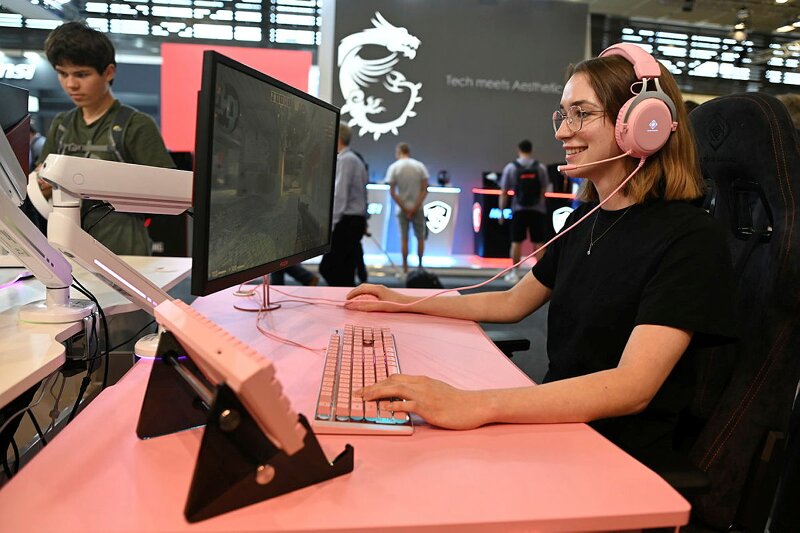 However, I'm not sure I understand how any event organisations survived Covid, but 'IFA was back' this year. Well, most of it was. The reduction in scale was very obvious. For several years before Covid there always seemed to be another new and extra hall and some parts of the fair were actually on other sites, with buses. But not this year. Sony only had a private reseller area, rather than a major exhibit.
(after I wrote this paragraph, I realised that IFA had finally dropped the horribly out-of-step 'we've got a pretty girl for you to photograph' "Miss IFA". She will not be missed)
No Philips! or Sony!!!
Philips wasn't present as a brand at all. That's surprising for a brand that over recent years has emphasised how it has moved into areas outside CE. TPVision, which licences the Philips brand in Europe, had a small booth in a hall being run as a partner area by a distributor. My own guess (and it is a guess based on entirely zero evidence – everyone was tight lipped) was that TPVision and Philips could not agree or justify the cost this year, given the prospects for the TV market.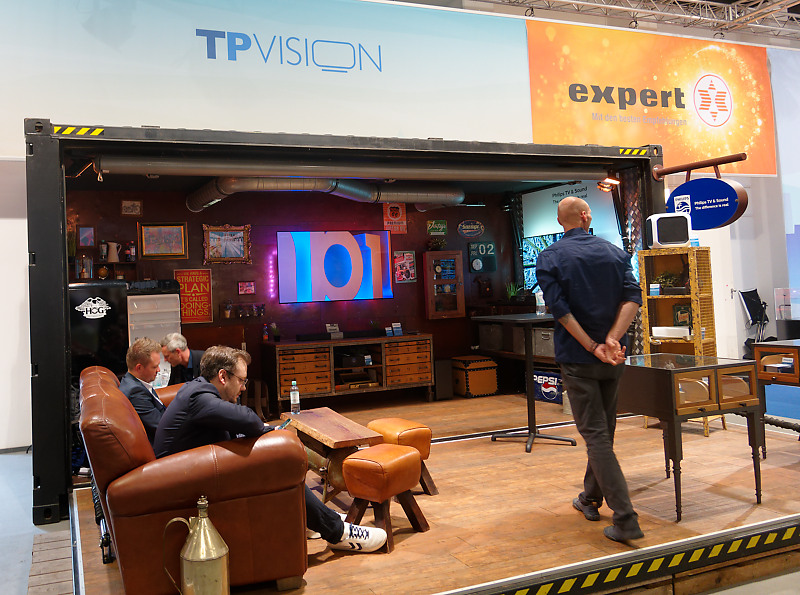 The 'Philips' presence at IFA – there used to be a big hall full! Image:Meko
So a (no, the) premiere CE/lifestyle/home technology show in Europe could not provide enough value for Sony & Philips to make it worth attending? I'm not entirely surprised. The cost of running a major event is huge and it doesn't seem to have killed Apple or the big PC brands to have walked away from them. The show felt much, much quieter to me than in the past (although visitor numbers had not been released when I wrote this). If I had been one of the bigger CE brands still exhibiting this year (Samsung, LG, Panasonic – all of whom have big appliance businesses as well – along with TCL) I think I would be thinking very long and hard about the value.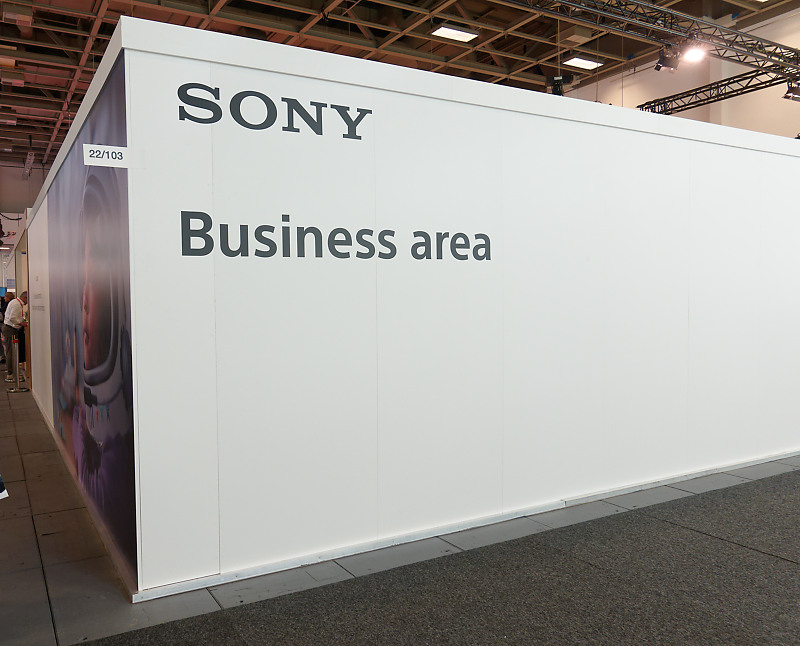 Sony at IFA: Image:Meko
Part of the challenge for IFA in the TV business is that it is really in the wrong time of the year for interesting new products. The TV business has a clear and long established annual rhythm. New products are shown at CES, introduced to the dealers in the regions in March and April. Inventory is cleared out of older models in Q2 and then in Q3 you start the build up to the Q4 peak sales of Black Friday and the holiday season. At IFA nobody wants to show something that might encourage a consumer to wait to buy. IFA is the last chance to get orders for the end of the year (and the January sales) from channel partners and resellers.
Add this to the ease of 'attending' a major trade show via YouTube and, sadly, it seems to me, that IFA is now on the downward slope of the arc and cannot long survive as a major international event. I'm not sure what they are going to do with the Messe!
On the other part of the arc is Gamescom, but gamers really love the noise and watching other people play. I am just too old, I think, to really understand this. I understand the fun of gaming – for a year or two a long time ago I was a keen gamer, but one day it simply, overnight, lost its appeal. Apart from PlayStation games with my family, I have hardly played a game on a PC or phone for a couple of decades. However, I have never, ever sat and watched somebody else playing!
Perhaps I should finish this article with the phrase "Game Over" for IFA.
I had originally planned to actually give some highlights of this year's IFA today, but that will have to wait for later this week, now! (BR)